4 hr 18 min ago
Biden says "it's clear" Russia is targeting civilians, but it's "too early to say" if it's committing war crimes
From CNN's Kevin Liptak and Betsy Klein
US President Joe Biden said Wednesday that he believes Russia is intentionally targeting civilians in Ukraine but declined to say whether he believed war crimes were being committed.
"It's clear they are" targeting civilians, Biden said. 
Asked if he believed Russia is committing war crimes, Biden said, "We are following it very closely. It's too early to say that."
As the US looks for ways to punish Russia, Biden also reiterated that sanctioning Russian oil exports remained a possibility, though officials have cautioned that they will work to minimize the impact of such a move on US and global oil prices. 
"Nothing is off the table," Biden said when specifically pressed on banning Russian oil exports. 
Separately, Biden also said it is up to Ukrainian leader Volodomyr Zelensky to decide whether he wants to remain in his country as it comes under siege by Russia. 
"I think it's his judgment to make and we're doing everything we can to help him," Biden said as he departed the White House. 
Zelensky has said he is Russia's top target during the invasion, and that his family is the second. The US has said previously it is providing a broad range of support for Zelensky, though hasn't detailed what measures it's taking to protect him 
CNN has reported previously that the US has discussed contingency plans with Zelensky about leaving Ukraine or relocating to Lviv. Zelensky has stated repeatedly he wants to stay in the capital. 
Biden and Zelensky spoke for about 30 minutes on Tuesday.
4 hr 50 min ago
Parliament gives standing ovation to Ukraine's ambassador to the UK
Members of UK parliament applauded Ukraine's Ambassador to the UK Vadym Prystaiko during a meeting on Ukraine at the House of Commons in London.
As Russia's invasion of Ukraine continues, UK Prime Minister Boris Johnson told parliament that Russian President Vladimir Putin's actions qualify as "war crimes."
"What we have seen already from Vladimir Putin's regime in the use of the munitions that they have already been dropping on innocent civilians … in my view, [it] already fully qualifies as a war crime," he said.
4 hr 56 min ago
Ukraine calls on UN to reconsider Russia's permanent membership on Security Council
From CNN's Anastasia Graham-Yooll and Niamh Kennedy in London
The Ukrainian government is calling on the United Nations to reconsider Russia's status as a permanent member of the UN Security Council, Foreign Minister Dmytro Kuleba said Wednesday, questioning the legitimacy of Russia's position on the council.
Speaking in televised address, Kuleba called for a "thorough and unbiased" legal review of Russia's permanent membership.
"We are confident that when the analysis is complete, it will be evident that Russia's presence at the UN Security Council is illegitimate," Kuleba said. 
"Everything depends on readiness and determination of the legal team of the UN secretariat to investigate this," he added. 
Remember: Russia is one of five permanent members of the UN Security Council, along with the United States, the United Kingdom, France and China. This position grants those countries veto power, which means that the council cannot adopt a resolution if any member votes against it regardless of its level of international support.
5 hr 6 min ago
The teen who tracked Elon Musk's jet is now following Russian oligarchs' planes
From CNN's Jordan Valinsky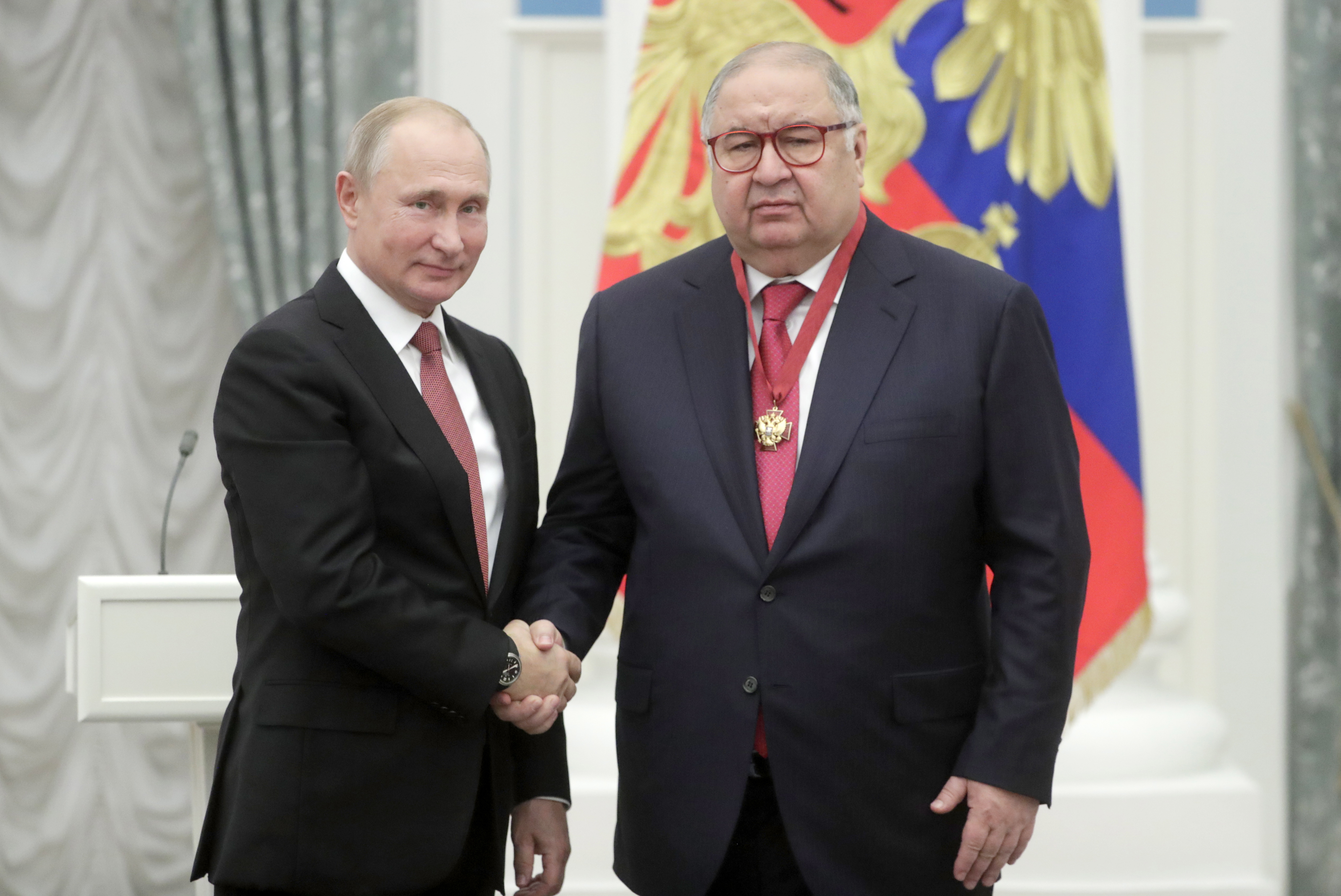 Jack Sweeney, a Florida teen who tracks Elon Musk's private jet online, has a new aviation-themed target: Russian oligarchs and billionaires.
The 19-year-old, who rejected Musk's $5,000 offer to delete his Twitter account, recently launched two new automated Twitter handles — @RUOligarchJets and @Putinjet — following Russia's invasion of Ukraine. The two profiles have amassed nearly 300,000 followers combined and provide nearly live updates of the private jets' movements along with pictures of maps locating them.
Sweeney told the Wall Street Journal that people have long been telling him to start Twitter accounts like this, and those requests ramped up after sanctions took aim at Russia's richest.
Russia's oligarchs face economic chaos at home and punishment by the West after President Vladimir Putin ordered his troops into Ukraine. The United States and its allies have responded by sanctioning wealthy individuals who are close to the Kremlin.
"The aircrafts these oligarchs have are absolutely crazy," Sweeney said in an interview with Bloomberg. The country's richest are traveling on commercial-sized aircrafts like an Airbus A319 and Boeing 737.
"Their planes are huge compared to other jets," he said.
Read the full story here.
5 hr 30 min ago
"I'm seeing my people die," says Ukrainian medical battalion volunteer
From CNN's Adrienne Vogt
A volunteer with a Ukrainian medical battalion said she is seeing her people die as Russia continues its invasion of Ukraine.
Tata Marharian moved from her hometown in the Donbas region to the capital of Kyiv in 2015 to study international law, she told CNN's Jim Sciutto in an interview.
"I'm seeing dead children. I'm seeing hospitals being bombed. I'm seeing churches being bombed. It's difficult. … I'm seeing my people die. I'm seeing all sorts of horrible things. I studied crimes against humanity at the university. I studied international humanitarian law. I never thought I would see this with my own eyes in my country," she said. 
Marharian said that she is convinced she and her fellow volunteers can make a difference.
"I've never been more happy to be Ukrainian," she said. 
"I've never been more lucky to be born in this country. We all are united, we all are consolidated, and one person maybe is powerless to make a difference, but trust me, we're not one. There are a lot of people fighting here, back to back. So, yeah, we do have hope," she said. 
She called Russia's claims that its forces are not targeting civilians as "ridiculous," saying that her hometown of Volnovakha is "on the verge of humanitarian crisis" and invading forces "bombed the hell out of it."
"I know it is difficult for people to sort of realize the scale of the situation right now, but just imagine that there is a city and there is a town, small town, and you've spent there 17 years of your life. You drove your bike over there and you went to school, you said hello to your neighbors, you lived and loved, you laughed there, and then the other day you see the town, it's completely bombed and there is not a single house … The last thing I want is for my beautiful Kyiv to repeat the destiny of my Volnovakha. I'll do anything in my power to stop this aggression," she said.
5 hr 46 min ago
Heavy snowfall expected for much of eastern Ukraine as conflict continues
From CNN's Brandon Miller
The most significant snowfall of the current conflict is forecast to spread across eastern Ukraine over the next couple of days, resulting in poor visibility, difficult travel conditions and widespread snowfall totals of more than 6 inches (or about 15 cm). 
While light snow is already falling in parts of the country, heavier snow will move in on Thursday as an area of low pressure moves northward from the Black Sea and along the eastern Ukrainian border with Russia on Thursday and Friday. This will bring periods of the heaviest snow and worst conditions on Thursday and Friday, lasting into Saturday. Key cities impacted include Donetsk, Kharkiv and Luhansk.
Kharkiv and Donetsk could each see more than 8 inches (or 20 cm), falling mostly on Thursday/Friday in Donetsk and Friday/Saturday in Kharkiv.
In addition to the snow, winds will pick up with the passage of the storm system as well. Widespread wind gusts of 25-30 mph (40-50 kph) will be felt throughout the region over the next three days.
Cloud cover will also remain dense over most of the country through at least the next three days as a result of this weather system.
Temperatures will stay cold, around the freezing mark, through the weekend, though an even colder air mass looks to move in next week after the snow.
6 hr 7 min ago
US vice president says "everything is on the table" as US continues to assess sanctions on Russia
From CNN's Kate Sullivan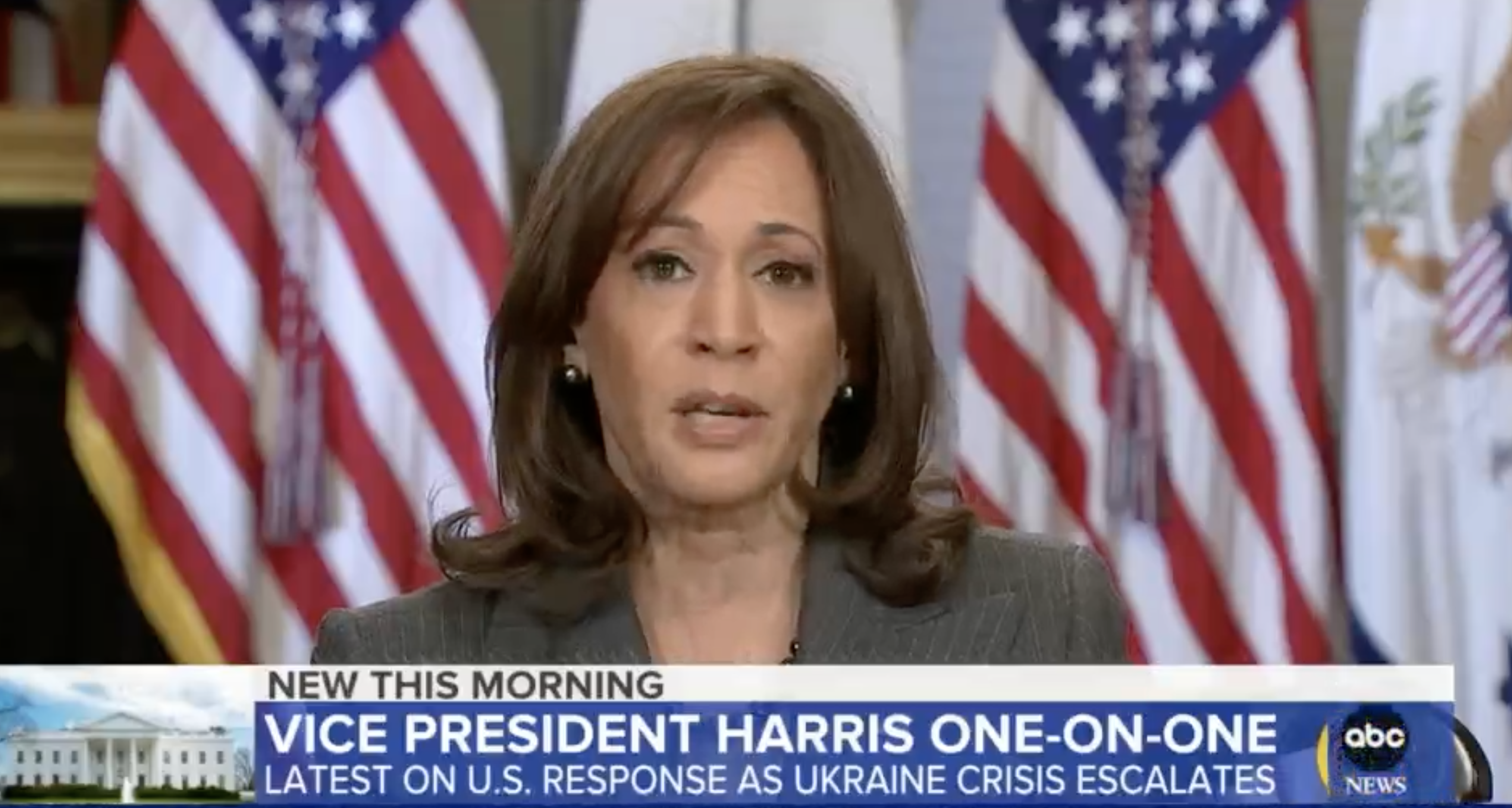 US Vice President Kamala Harris on Wednesday said "everything is on the table" as the US assesses economic sanctions imposed on Russia for launching an attack on Ukraine and continued to stress the US will not send troops to fight Russian forces in Ukraine. 
"What we are going to continue to do is stand firm with our allies in terms of reassessing what we are doing with sanctions. Everything is on the table for consideration, frankly," Harris told NBC's "TODAY Show." 
Harris continued: "What we are not going to do and that must be said also, as the President has continuously said, we are not going to put US troops in Ukraine to fight the Russians on the ground or in the air. But we are firm in our preparedness to defend our NATO alliance and our allies, every inch of the NATO territory, and we will continue to do that."
Harris told ABC's "Good Morning America" the US is closely monitoring Russia's actions and assessing whether there has been intentional targeting of civilians and a violation of international law. 
"We are very concerned and we are monitoring it. We are fully aware that if there is any intentional targeting of civilians that we are looking at the fact that there may be a violation, very well may be a violation of international law. So this is an issue that we should all be paying attention to. It is atrocious, and it is a violation of all of the standards and principles that we, particular as NATO nations take seriously in terms of protecting the sovereignty and territorial integrity of any nation," Harris told ABC. 
Harris said the US would continue to provide humanitarian assistance as well as security assistance to the people of Ukraine. 
Harris told NBC that Russia is already seeing the effects of the economic retaliatory measures the US has levied against the nation. 
"The ruble is in a free fall. What we've seen is the Russian stock market is closed. What we've seen is that Russia has received a credit rating of basically junk. So we know it's having impact," she said. 
"What history will show is that Vladimir Putin basically ended up strengthening NATO and weakening Russia," the vice president said.
Harris said she spoke on Tuesday with the leaders of Latvia, Lithuania, Slovenia and Romania about how the US will continue to support its allies. 
She also praised Ukrainian President Volodymyr Zelensky, saying he "has shown extraordinary courage" and "has been an inspiration to all of us."
6 hr 21 min ago
Boris Johnson: Russia's actions in Ukraine qualify as war crime
From CNN's Gabby Gretener in London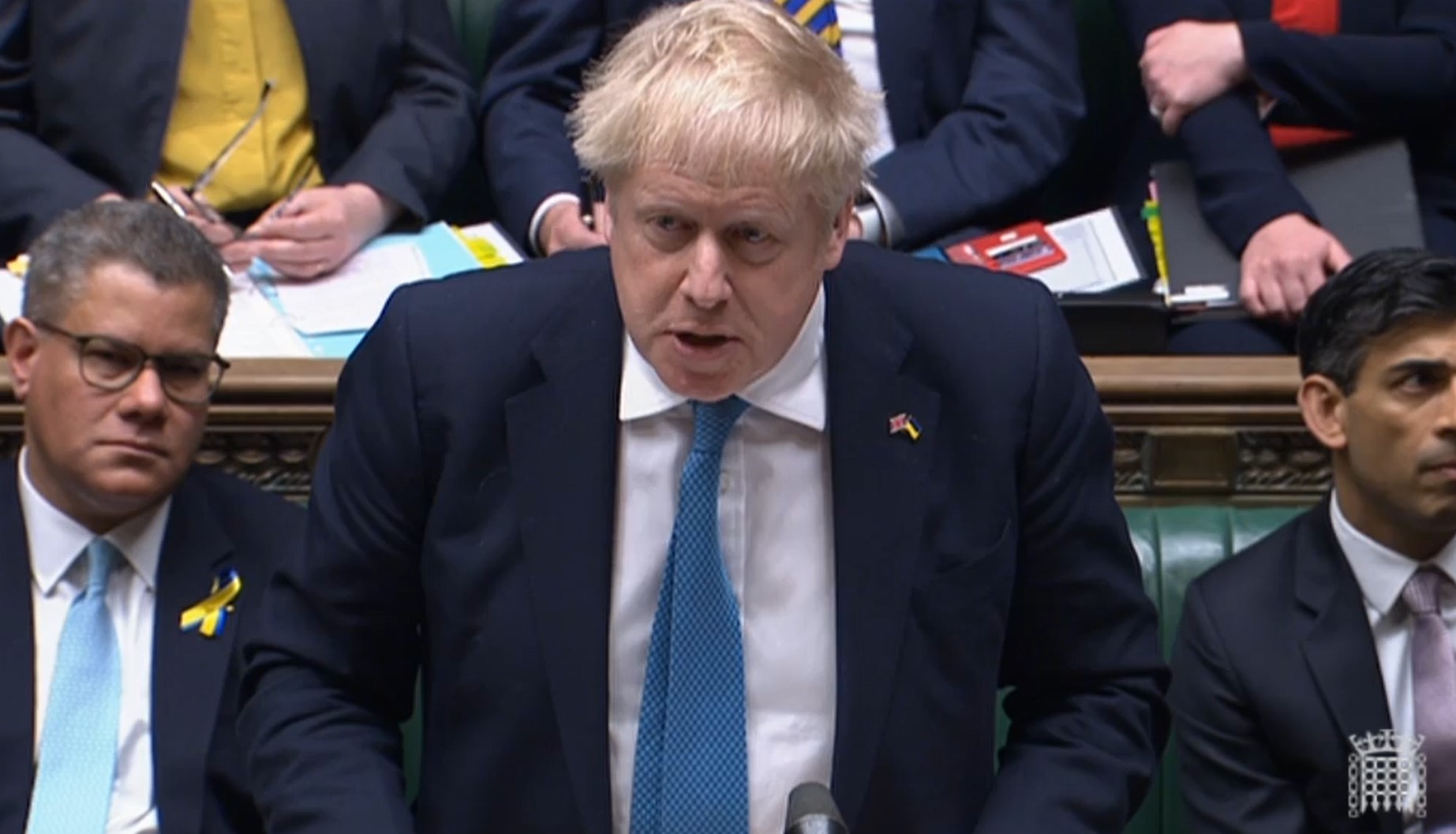 British Prime Minister Boris Johnson said Wednesday that Russian President Vladimir Putin's actions in Ukraine qualify as war crime.
"What we have seen already from Vladimir Putin's regime in the use of the munitions that they have already been dropping on innocent civilians … in my view, [it] already fully qualifies as a war crime," he said at the UK parliament.
Johnson also said that Putin had "gravely miscalculated" the Ukrainian response.
"In his abhorrent assault on a sovereign nation, he has underestimated the extraordinary fortitude of the Ukrainian people, and the unity and resolve of the free world in standing up to his barbarism," he said.
"If Putin doubles down so shall we, further ratcheting up economic pressure and supporting Ukraine with finance, weapons and humanitarian assistance," Johnson added, saying the UK "will continue to tighten the noose around Putin's regime."
"Putin must fail in his venture" and "I have no doubt that he will fail and that we will succeed in protecting Ukraine," he said.
6 hr 12 min ago
OPEC and Russia hold firm on current policy despite soaring prices
From CNN's Chris Liakos
OPEC members and Russia agreed to stick to their current plan of gradually increasing output by just 400,000 barrels per day per month despite soaring prices following Russia's invasion Ukraine.
OPEC said in a statement "that current oil market fundamentals and the consensus on its outlook pointed to a well-balanced market, and that current volatility is not caused by changes in market fundamentals but by current geopolitical developments," adding that its next meeting will be on March 31.
This comes as global crude oil prices surged to more than $110 per barrel and the cost of natural gas skyrocketed to a new record in Europe on Wednesday as Russia's escalating military campaign in Ukraine stoked fear in markets.