Since it first debuted, Floki Inu (CCC:FLOKI-USD) has been fulfilling its early promises. During its rise to prominence, the meme coin captured the fascination of investors by promising it had big plans. One such plan was expanding into the metaverse gaming space. On Friday, Feb. 4, the team behind the token announced that it would be making good on this promise with the launch of Valhalla, its first play to earn (P2E) metaverse game. Floki Inu crypto prices are spiking today, and for good reason. For the first time, its digital army of "vikings" will be able to go to Valhalla.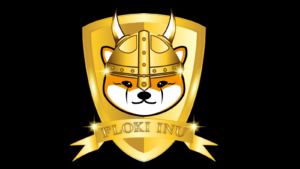 Source: Zie Project/ShutterStock.com
What's Happening With the Floki Inu Crypto
The impending launch of the gaming platform was announced late on Friday afternoon. In the tweet below, Floki's team confirmed that its alpha testnet would be launching within the month.
#Floki to Launch Playable #Valhalla Battle Arena Alpha Testnet February, 2022https://t.co/X8TpPZJsOy

— Floki Inu (@RealFlokiInu) February 4, 2022
No specific date was given, but it didn't matter. Floki Inu crypto prices quickly climbed, and they haven't stopped. As of this writing, FLOKI is up more than 30%. So far, it shows no signs of slowing down. It's currently up by more than 24% on the Ethereum (CCC:ETH-USD) network.
The game takes its name from the large hall from which the Norse god Odin ruled over Asgard. According to an article published by Floki's team on Medium, it is "well into the development of the flagship Valhalla P2E game."
Why It Matters
It's clear that the Floki vikings are excited by this development. They have every reason to be. The metaverse is a rapidly expanding market. It has already begun shaping markets for 2022 and the year has hardly begun. It helps that Morgan Stanley (NYSE:MS) recently reported that it sees the metaverse as an $8 trillion market — in China alone. While the article acknowledged that adoption will take time, this type of bullish prediction does a lot to drive both consumer interest and investor confidence.
Floki is well-positioned to ride the coming wave. Other metaverse cryptos are seeing gains as their utility increases, often through ties to metaverse gaming. That's exactly where the Floki Inu crypto comes in.
Since its launch, the meme token has fought hard against fellow pupcoins Dogecoin (CCC:DOGE-USD) and Shiba Inu (CCC:SHIB-USD). One of the popular arguments often levied against them by critics has been that they lack any real world utility. Being directly linked to a popular metaverse game could give Floki exactly that, equipping it with utility for a red-hot market.
Whenever a meme token is able to demonstrate this type of utility, it proves an outstanding boon for its holders. We saw DOGE prices spike when it partnered with Tesla (NASDAQ:TSLA) earlier this year. And while InvestorPlace's Josh Enomoto recently speculated that Shiba Inu also had a chance to demonstrate utility through metaverse applications, he acknowledged that it was a "long shot."
What It Means
If Floki can establish a foothold in the metaverse gaming space, as it seems ready to do, it will have a competitive edge over its pupcoin peers. The token's team seems prepared to venture into this new market. According to the Medium article, "no other P2E Metaverse game with NFT integration can compete with Floki's global marketing effort and enthusiastic community."
It's been a good year for the Floki Inu crypto so far. The token recently underwent a Smart Contract Audit Report and came through with flying colors. Now, it is entering one of the hottest sections of one of the year's hottest markets. If it goes well, investors can expect a great year from this meme coin.
On the date of publication, Samuel O'Brient did not have (either directly or indirectly) any positions in the securities mentioned in this article. The opinions expressed in this article are those of the writer, subject to the InvestorPlace.com Publishing Guidelines.