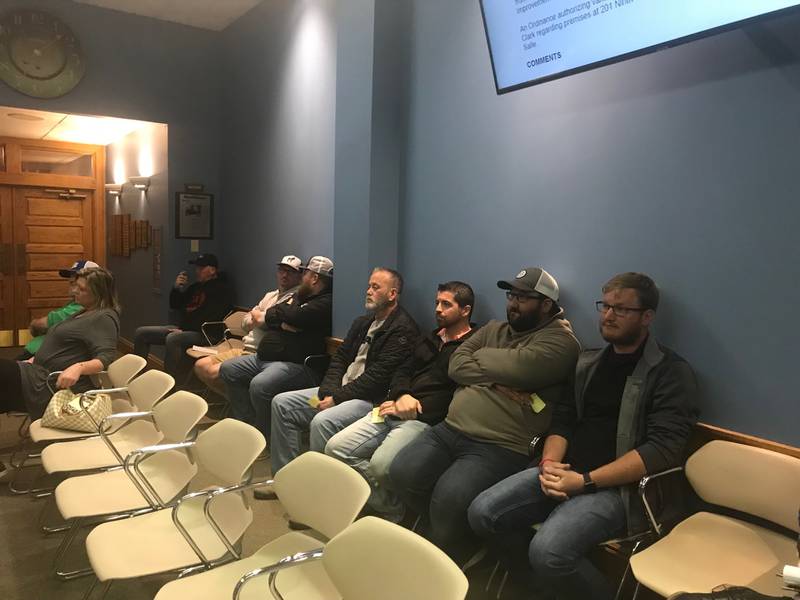 La Salle businesses that have gaming machines can expect to pay more in licensing fees.
Monday, the La Salle City Council voted 5-3 to increase the per-terminal fee from $60 to $120. Aldermen Tom Ptak, Jerry Reynolds and Joe Jeppson all voted no. The increase isn't final: The Monday vote authorizes a draft ordinance to be voted upon later.
But that increase appeared to satisfy a group of business owners who flocked into council chambers worried of a jump to $500 per terminal. Mayor Jeff Grove clarified while the city, as a home-rule community, had such authority (non-home rule cities can go no higher than $250) the council wasn't necessarily prepared to do so.
Reynolds said he was against imposing any increase in fee. He said gaming parlors are "getting it in the neck" with respect to expenses and don't need an additional costs.
"Everybody thinks everyone's making a lot of money off this and it's not so," Reynolds said.
Alderman Boo Herndon, who ended up voting for $120, estimated half the establishments would be closed if the city imposed an onerous fee.
"The last thing we need is vacant buildings in the city of La Salle," Herndon said. "We do not want to gouge the mom and pop businesses."
City Attorney Jim McPhedran warned the council there was a risk to establishing a two-tiered system for the large companies (Flying J, for example) as opposed to small business owners.
Last year, the city's share of gaming revenue came to nearly $298,000 on 150 machines, as of Dec. 31.
In the first two months of 2022, the Illinois Gaming Board reports 29 establishments with a total of 151 machines garnered a net income (which is shared between establishment, distributor, the state and municipality) just more than $1 million, but that income was not even, some establishments such as Pilot and Beck tallied a net income more than $100,000, while eight others were less than $10,000.
Separately, get ready to slow down when you're traveling on Richard Hallett Road (the Utica shortcut): The speed limit is being reduced from 45 mph to 30 mph. The city controls a portion of the shortcut from U.S. 6 to the curve and several residents lobbied for the speed reduction after numerous near-misses.
Grove said the city would reach out to the village of North Utica to ensure coordination.
Finally, the council accepted the resignation of Police Detective Osvaldo Landeros and approved the hiring of Officer Alex Doll, who will be sworn in later.
Herndon said Landeros, who is transferring to Ottawa Police Department, acted heroically during the shooting at Illinois Valley Community College and "will be greatly missed."
In other matters, the council:
Proclaimed April 7 as Junior Achievement Day and April 10-16 as National Public Safety Telecommunicators Week in the City of La Salle
Approved a tag day request by the L-P Cavalettes to hold tag days June 25-26
Approved raffle licenses for Hegeler Carus Foundation, SBL Group LLC and Citizens to Elect Greg Vaccaro
Granted a special event permit for an Easter egg hunt 1 to 4 p.m. Monday, April 11, on city-owned property at 885 Grant St.