1 min ago
Odds of a Fed rate hike drop a bit after jobs report
From CNN Business' Paul R. La Monica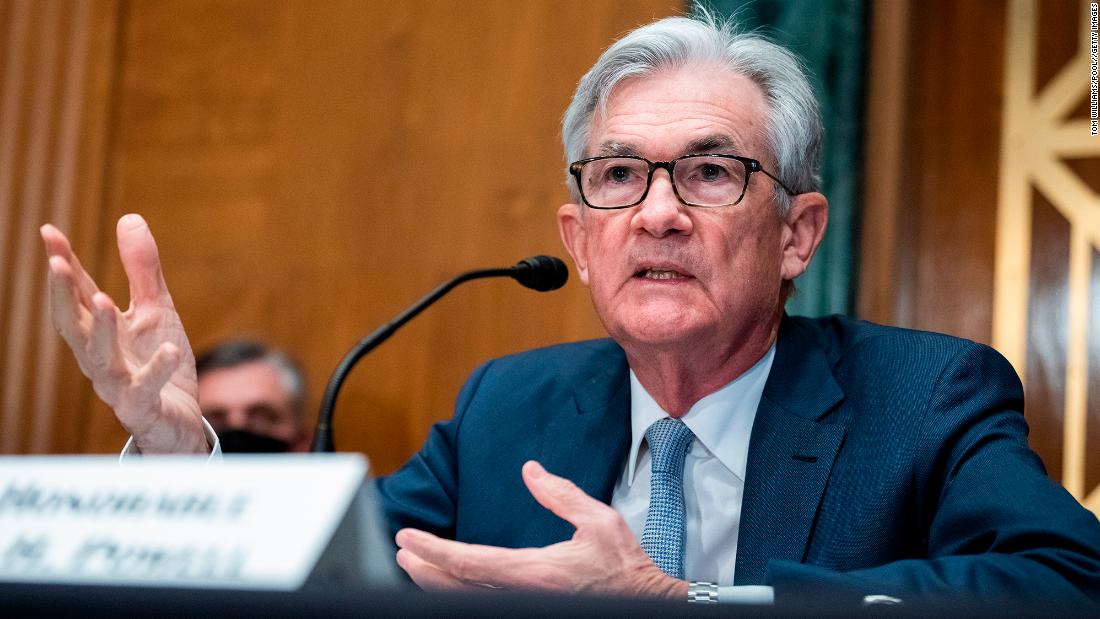 The Federal Reserve is still widely expected to raise interest rates later this month to fight inflation. But it may no longer be a slam dunk following the latest jobs report.
According to closely watched federal funds futures on the CME, traders are now pricing in a 8% chance the Fed will keep rates at zero at its March 16 meeting — up from just 1% odds on Thursday. Yes, that means that the market is still pricing in a 92% chance of a rate hike. But investors are only expecting a quarter-point hike. A half-point increase no longer appears to be on the table.
Why? Wage gains, which are large driver of inflation, have started to cool a bit. The government said Friday that average hourly earnings were little changed in February. They were up 5.1% over the past 12 months. That's a fairly sharp deceleration from wage gains of 5.7% year-over-year that were reported in January.
What remains to be seen, though, is whether or not the rate of increases for consumer prices starts to slow, too. The government reported last month that prices in January surged 7.5% over the past year. The consumer price figures for February are set to be released on March 10. If prices continue to soar while wage growth cools, that could be a problem.
1 hr 8 min ago
Stocks open lower after jobs report
From CNN Business' Paul R. La Monica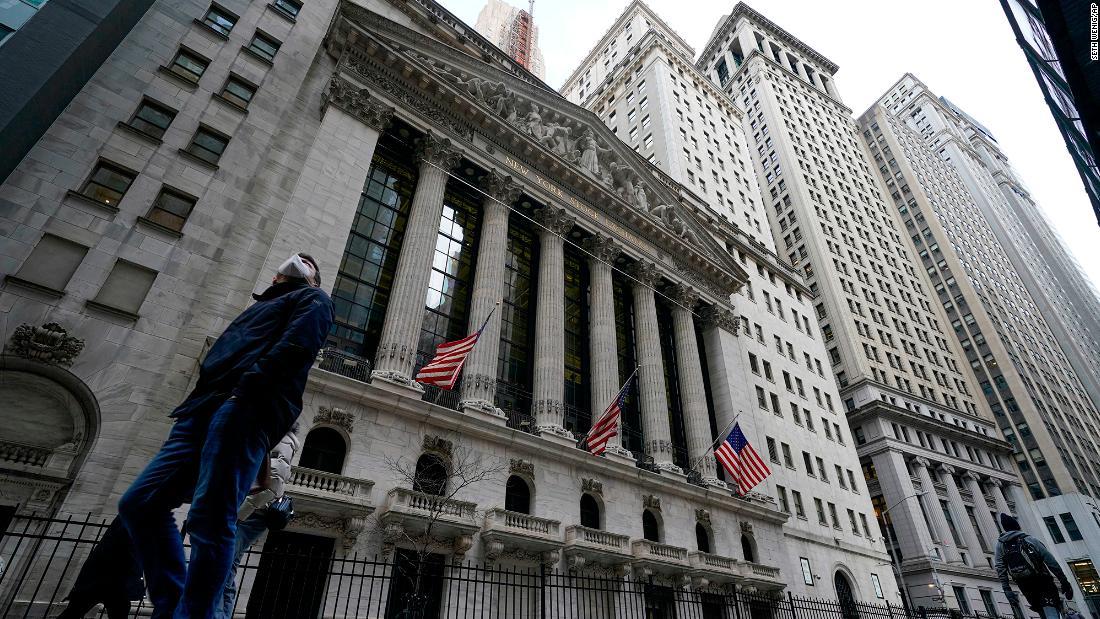 US stocks, which were already pointing to a drop at the open following the latest developments in Ukraine, fell Friday morning after the US government reported that 678,000 jobs were added last month. That was much more than expected. 
The Dow dropped 1%, or about 340 points.
The S&P 500 was down 0.8%.
The Nasdaq Composite edged 0.6% lower.
1 hr 55 min ago
Market futures still lower after jobs report
From CNN Business' Paul R. La Monica
US stock market futures were still lower Friday after the government reported that a surprisingly large number of jobs were added in February. But they pared some of their losses after the report.
Investors are parsing through the data to try and figure out what it means for the Federal Reserve's plans to likely start raising rates later this month. The market is also warily watching the latest news from Ukraine.
Dow futures were pointing to about a 200 point drop, or 0.6%, with about 45 minutes to go until the opening bell. S&P 500 and Nasdaq futures were down about 0.6% as well.
1 hr 55 min ago
America added 678,000 jobs in February
From CNN Business' Anneken Tappe
The US economy added 678,000 jobs in February, exceeding economists' expectations.
The unemployment rate edged down to 3.8%, a new pandemic-era low, the Bureau of Labor Statistics reported Friday.
2 hr 51 min ago
Dow futures sink
From CNN Business' David Goldman
US stock futures fell Friday after Russia seized a nuclear power plant in Ukraine, Investors remain rattled by the fighting, the West's sanctions and the inflationary pressures exacerbated supply chain problems are causing for the global economy.
At 8:30 am ET, investors will get a look at the post-Omicron job market – Wall Street expects the US economy added 400,000 jobs in February.
US oil hit $110 a barrel.
2 hr 51 min ago
Russia-Ukraine crisis replaces Covid as top risk to global supply chains, Moody's says
From CNN Business' Matt Egan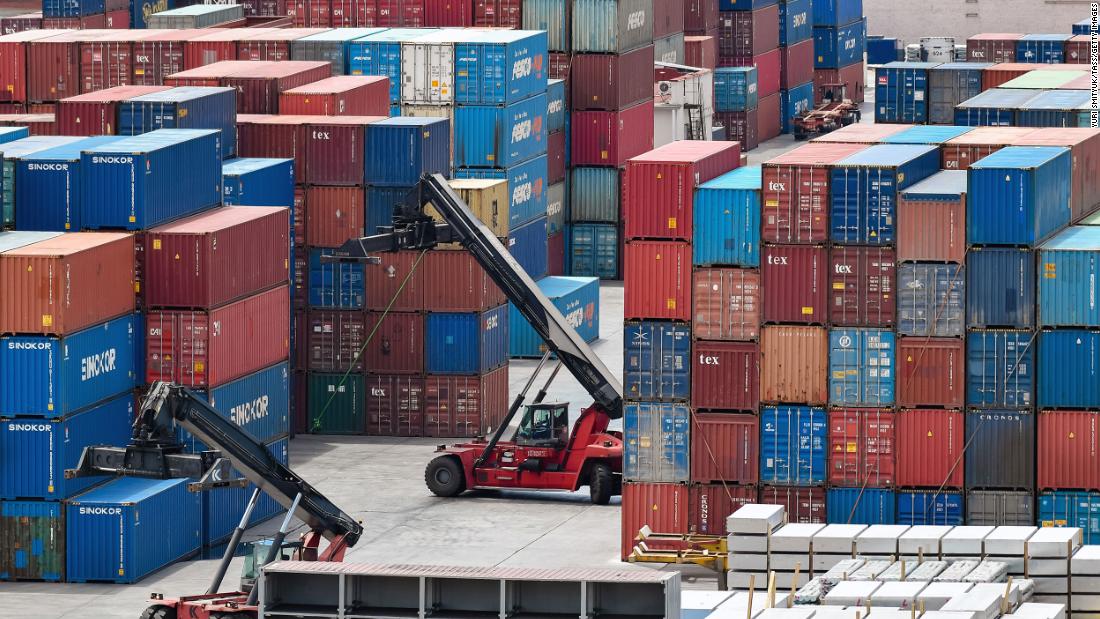 Covid-19 drove global supply chains to the breaking point, causing shortages and sending prices skyrocketing. Just as the pandemic has calmed down, Russia's invasion of Ukraine threatens to further scramble those fragile supply chains.
Russia is a major producer of commodities, everything from oil and natural gas to palladium and wheat. Ukraine is also a major exporter of wheat as well as neon. The crisis is casting doubt on the availability of a sizable chunk of those vital supplies.
"The greatest risk facing global supply chains has shifted from the pandemic to the Russia-Ukraine military conflict and the geopolitical and economic uncertainties it has created," Moody's Analytics economist Tim Uy wrote in a report Thursday.
Moody's warned that the Russia-Ukraine crisis will "only exacerbate the situation for companies in many industries," especially those reliant on energy resources.
2 hr 55 min ago
Russia's answer to Google warns it may not be able to pay its debts
From CNN Business' Mark Thompson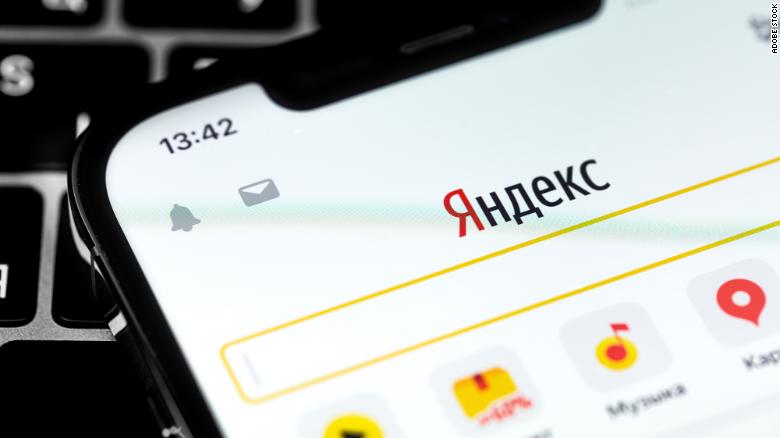 Russia's biggest search engine could collapse as financial fallout from the invasion of Ukraine spreads.
Yandex (YNDX), which handles about 60% of internet search traffic in Russia and operates a big ride-hailing business, said Thursday that it may be unable to pay its debts as a consequence of the financial market meltdown triggered by the West's unprecedented sanctions.
The company is based in the Netherlands, but its shares are listed on the Nasdaq and the Russian stock exchange. Dealing in the stock has been suspended this week as the value of Russian assets collapsed in Moscow and around the world in the wake of the invasion. The imposition of sanctions by the United States, European Union and other big Western economies last weekend piled on the pressure.
Yandex hasn't been sanctioned but it could still default. Investors who hold $1.25 billion in Yandex convertible notes have a right to demand repayment in full, plus interest, if trading in its shares are suspended on the Nasdaq for more than five days. The Moscow stock market will remain shut at least until Tuesday, Russian state news agencies reported on Friday.
"The Yandex group as a whole does not currently have sufficient resources to redeem the Notes in full," the company said in a statement.
2 hr 55 min ago
Russia's second biggest oil company calls for an end to Putin's war
From CNN Business' Charles Riley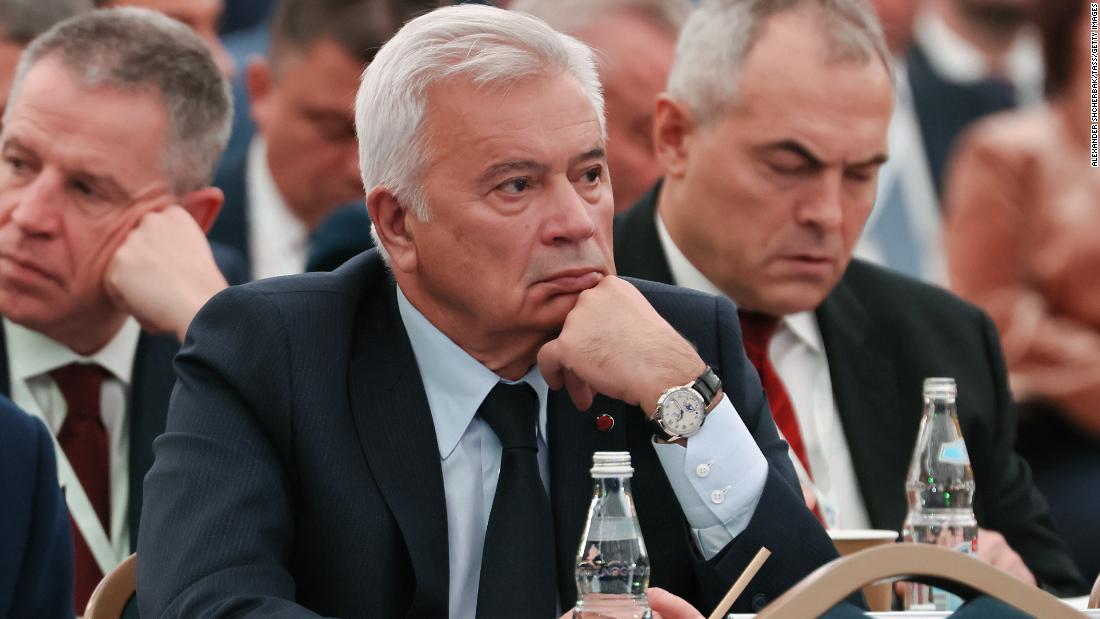 Russia's second largest oil company has broken ranks with President Vladimir Putin.
Lukoil, which produces more than 2% of the world's crude oil and employs over 100,000 people, has called for an end to Russia's war in Ukraine.
The company's board of directors said in a statement to shareholders, staff and customers that it was "calling for the soonest termination of the armed conflict."
"We express our sincere empathy for all victims, who are affected by this tragedy. We strongly support a lasting ceasefire and a settlement of problems through serious negotiations and diplomacy," the board added.
2 hr 51 min ago
Economists expect a strong jobs report Friday. What if they're wrong again?
From CNN Business' Anneken Tappe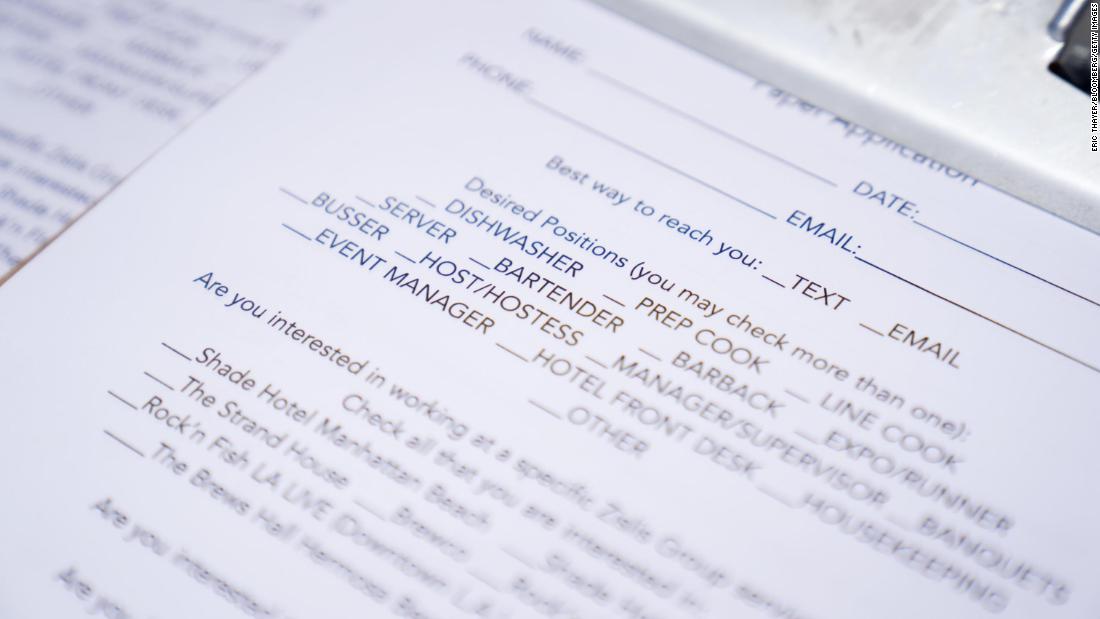 Forecasting the pace of the recovery has been tough, and many economists have got their predictions very wrong over the past two years. For the February jobs report set to be released on Friday, experts say they are expecting robust job growth. But what if they got it wrong yet again?
Last month, the nation saw the light at the end of the tunnel of the Omicron wave. Infections fell swiftly and various cities announced changes to their pandemic restrictions. That should have been good news for jobs. Consequently, economists polled by Refinitiv believe 400,000 positions were added last month.
In pre-pandemic times, that would be a fantastic number. But the labor market is still making up for lost ground. If the consensus forecast holds true, it would make February the weakest month of job growth since April last year.
Forecasters also predict that the unemployment rate will inch down to 3.9%, matching the pandemic-era low from December, and down from 4% in January.