Celebrities Julianne Hough and Nina Dobrev forged a genuine friendship which led to becoming business partners creating a wine company together. The former Dancing with the Stars performer and The Vampire Diaries star share a passion for healthy living. To that end, the two launched a wine brand that took off in recent years. 
In a December 2021 interview, Dobrev and Hough sat down to discuss their Fresh Wine Vine brand, revealing the exact moment when the genius idea sparked.
What inspired Nina Dobrev and Julianne Hough to found their wine company?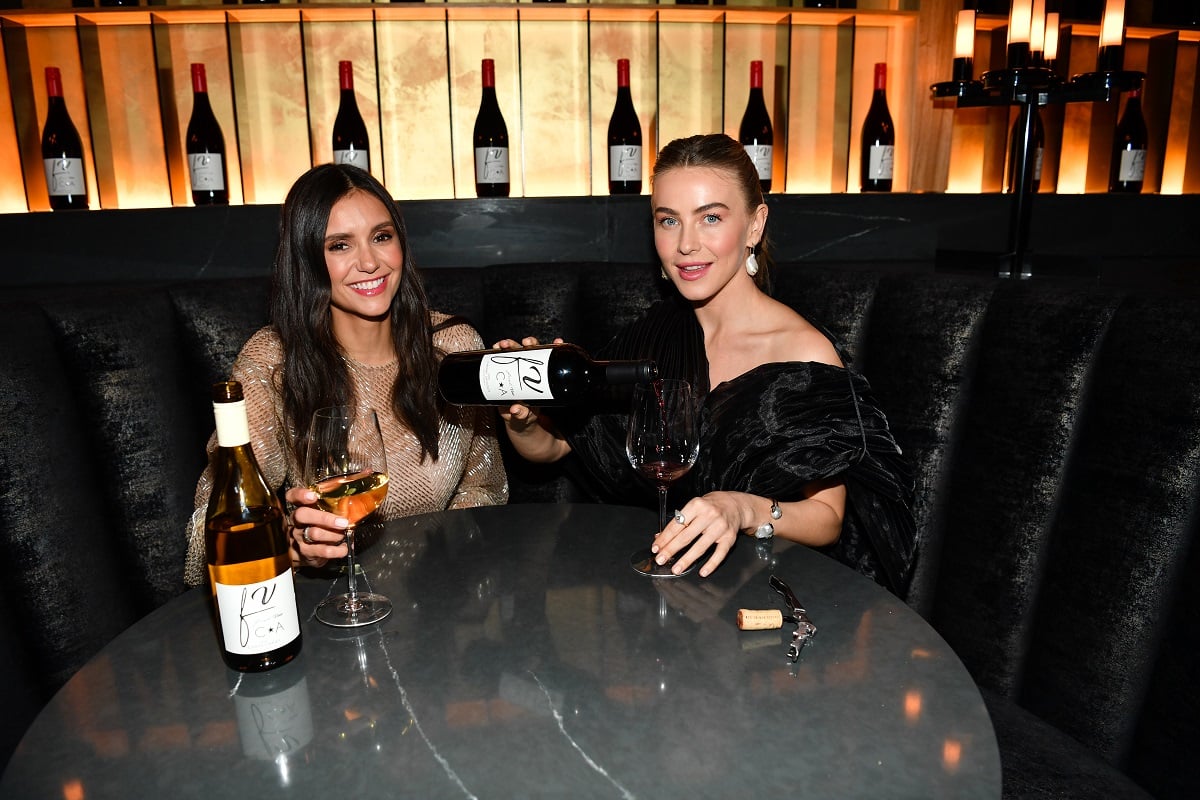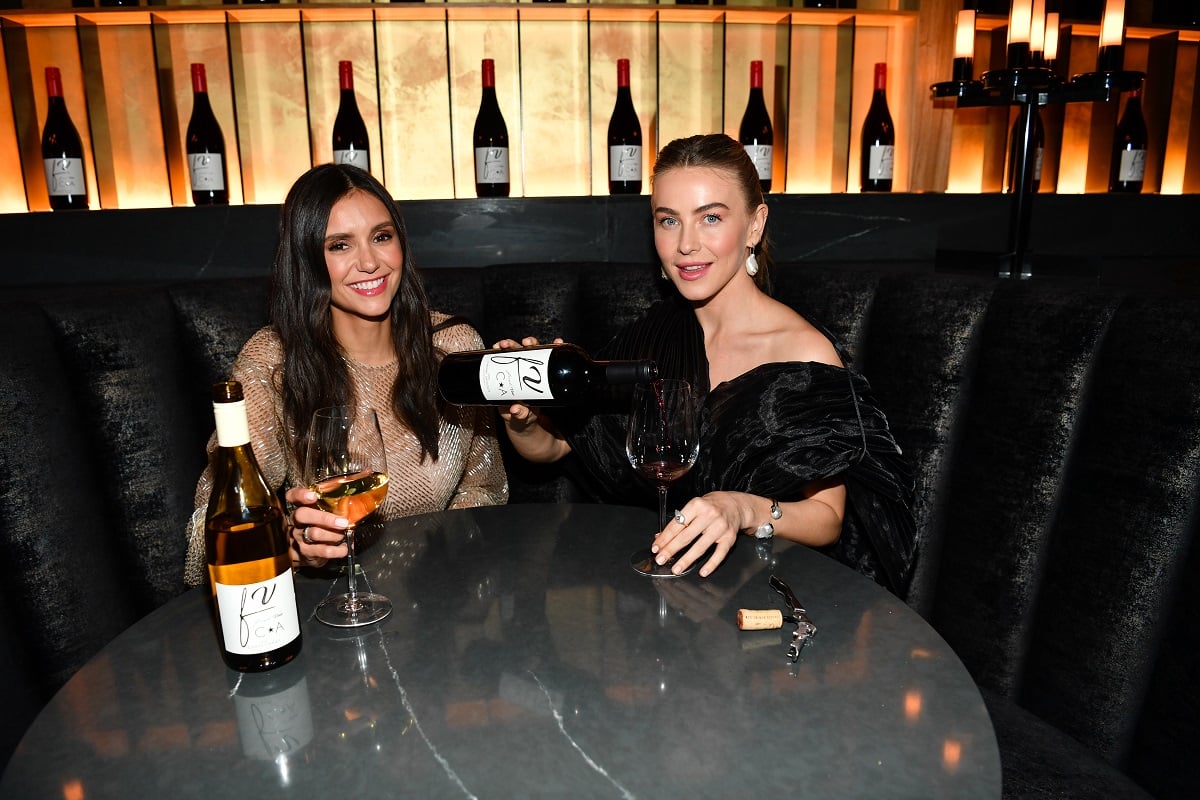 Julianne Hough and Nina Dobrev both love to be healthy. But they don't deny themselves opportunities to indulge, either. The long-time friends revealed the idea for Fresh Vine Wine came one morning when they both woke up suffering hangovers.
"We woke up and decided, 'That's it, we want to make something that doesn't make you feel like this,'" Dobrev told Variety. "So we created a wine with our amazing winemaker Jamey Whetstone that has less calories, less sugar, less carbs, and is all fun. It's straight-up fun times."
Hough detailed their plans for the brand. "We're just pumped and amped to be able to just spread the mission of relationships and connections and premium freakin' awesome tasting wine without compromising on our holistic lifestyle," she said. 
Fresh Vine Wine recently announced an expansion
In the same Variety interview, Dobrev purposely left their plans for expanding Fresh Vine Wine "vague." But not long after, the Fam actor made a big announcement. In a late February 2022 Instagram post, Dobrev wrote about the brand's expansion.
"Happy to announce that @freshvinewine will be happening in Vegas at the Resorts World Casino …and it'll keep happening. Fresh Vine Wine is NOW AVAILABLE ON LOCATION all over @resortsworldlv," she shared.
Certainly, Fresh Vine Wine has come a long way. As Hough told Variety, "Just seeing our growth over the last couple of years and what we've done in the last year — even we were a little surprised — but I think about what we can do with the capital that we have with distribution and product development and everything, I think that's the next step for us."
When did Julianne Hough and Nina Dobrev become friends?