Parents in booming Ritchie Road area raise sidewalk issue as Midway builds new school
When Midway Independent School District opens its new $37.5 million elementary school this August at 700 Ritchie Road, it will anchor of one of the hottest growth spots in McLennan County, right on the border of Waco and Hewitt.
But a half mile away, some residents of new subdivisions say there is a missing ingredient in the plans: a sidewalk system that can safely connect families with the shiny new Park Hill Elementary School. The school, about $1 million under budget compared to initial estimates, is set to open with about 450 students this fall, with an ultimate capacity of 750 as the area builds out.
The city of Waco has recently built about a mile of sidewalks on each side of Ritchie Road from Panther Way to Warren Street, and Midway ISD is building a sidewalk on Ritchie Road in front of the school. But between those segments is a gap of about 1,600 feet, between a quarter and third of a mile, with nothing but overgrown grass.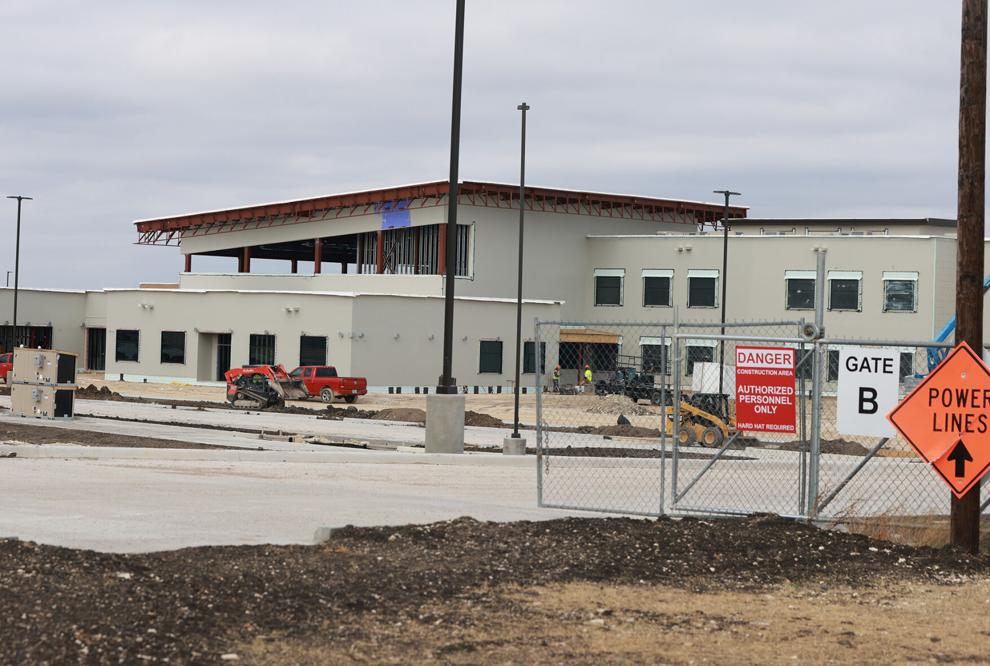 Residents of the new Park Meadows development in Waco and of other nearby subdivisions have been voicing their concerns to officials with the cities of Waco and Hewitt as well as Midway ISD.
Officials with those three entities said they are trying to find a solution, perhaps through federal grant funding, but it likely will not come before the school opens in August.
"It's a complicated issue that requires everybody siting around the table figuring out how it's going to happen," said Jim Reed, city of Waco public works capital program manager. "We do realize there's a need. We're getting plenty of phone calls about it."
Among the concerned residents are Kali and Steven Hays, who have lived at Park Meadows for three years. Their fast-growing subdivision has an expected build-out of 1,500 lots, with a related subdivision, Legacy at Park Meadows, expected to add 500 more.
The Hayses have a first grader who now takes the bus to Castleman Creek Elementary School and another child who will enter kindergarten next year. But under the new attendance zones that take effect in August, the Hayses will no longer be far enough away from their new elementary school to qualify for busing.
"We live on the side of the neighborhood that's closest to the school," Kali Hays said. "In fact I can see the school from my backyard, but there's not a way to get there. I know a lot of parents who say they don't have a choice."
Kali Hays is a hospital medical technologist and her husband is an industrial distribution manager. Both have early shifts that require them to depend on child care in the morning and school bus transportation in the afternoon, which gives them an extra half hour to get home.
She said Midway should have anticipated the pedestrian access issue when making siting decisions for the school during the 2019 bond election.
"This area was already being developed," she said. "It's not like they didn't know that."
Midway spokesperson Traci Marlin said school officials are taking the concern seriously and have discussed it with Hewitt city officials.
"We were working actively to find a solution, but right now I don't know what the solution is," she said.
In the meantime, Marlin said Midway provides options for working parents who cannot drop off or pick up their children at regular hours, opening the campus 40 minutes early and providing "extremely affordable" after-school care.
She said Park Hill's pedestrian access challenges are not unique. For example, River Valley Intermediate School fronts on busy Speegleville Road, which does not have safe access to nearby neighborhoods.
One challenge on Ritchie Road is the multitude of entities involved. North of Warren Street, both sides of Ritchie Road are in the Waco city limits.
South of Warren Street, where the sidewalk is lacking, the eastern side of Ritchie is in Hewitt, including the new school.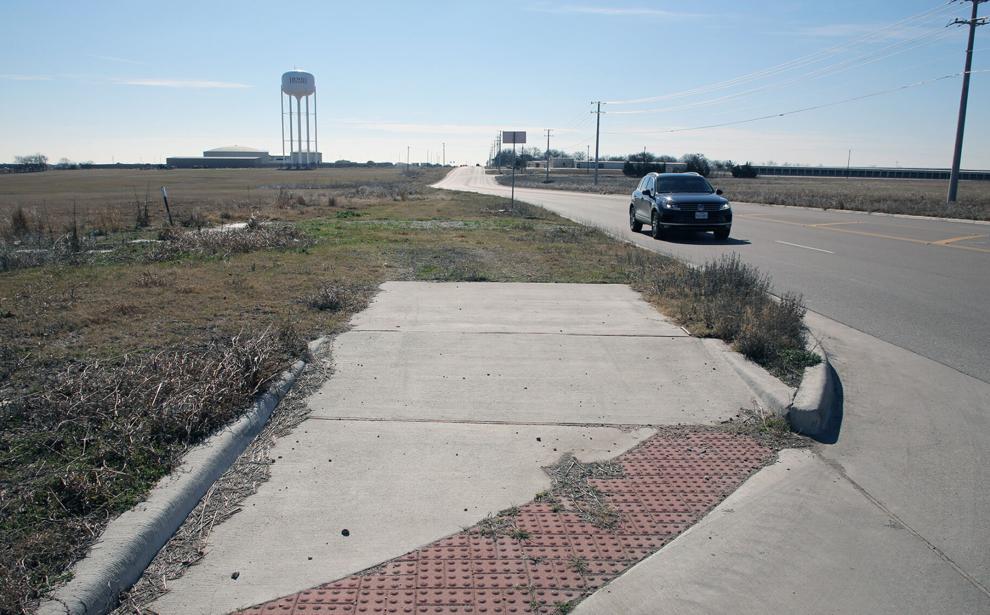 The city of Waco's subdivision ordinances require sidewalks in new residential developments, particularly along highly traveled streets. That means that sidewalks will likely be built in coming years as land on the Waco side of Ritchie develops.
Hewitt has no such sidewalk requirements, so there is no guarantee that future developers of the private land on the east side of Ritchie Road will ever build sidewalks. In addition, the city of Hewitt does not typically build sidewalks, Hewitt City Manager Bo Thomas said.
"We do have sidewalk specifications if sidewalks are built, but in terms of having funds for those or a budget for sidewalk construction, the city of Hewitt has never done that," Thomas said.
He said the only sidewalks the city has built are on Hewitt Drive, and were added as part of a Texas Department of Transportation-funded project to improve pedestrian safety around Midway Middle School in 2019.
He said the city could apply for similar funds for the Ritchie Road sidewalk, which he said might cost $300,000 to $350,000, but such funds are not immediately available.
"I don't know the answer," Thomas said. "I know the city of Hewitt doesn't have the funds necessary or the budget to build that sidewalk."
The Waco Metropolitan Planning Organization will be working in the future to identify possible new schools and work with school districts and cities to anticipate traffic and pedestrian needs, said Mukesh Kumar, the regional agency's director. He said the Park Hill issue "is on our radar as part of a larger discussion."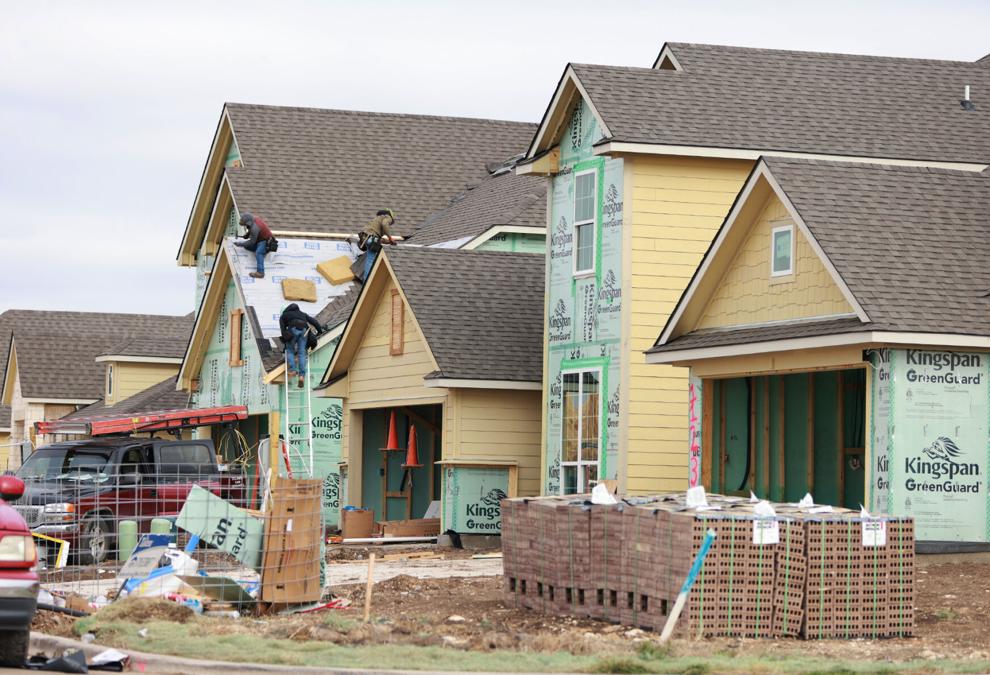 "As we think about the next planning process, we would like to be as proactive as possible in new development, especially around schools," Kumar said.
Reed, the Waco public works official, said that in the last few years as Ritchie Road has transitioned from a narrow country lane to a four-lane road, pedestrian traffic has also increased.
"We see a lot of foot traffic in the summer — people on foot, people with scooters and rollerblades," he said.
Reed said it is not just Park Meadows residents who have been calling his office about the need for sidewalks. He has also heard from residents in Hewitt's new Creekside subdivision around the corner on Warren Street.
Reed said a "collective effort" among the entities is needed for improved pedestrian routes to the new school. He said he is optimistic that new federal Safe Routes to School funding will become available soon, as well as pedestrian funding from the new federal transportation bill, and a compelling case can be made for grant funding in this case.
Marlin, the Midway official, said building the sidewalk will not in itself solve all safety concerns for students who choose to walk to the new school. Ritchie Road is now a wide and increasingly busy road, and a crossing guard would be needed, likely off-campus, perhaps close to Park Meadows. She said there is little precedent for having crossing guards far away from campus.
In the case of Midway Intermediate School, the school board cited "hazardous" conditions on Speegleville Road to waive the usual rules that restrict bus service to students who live at least two miles from campus. She said Ritchie Road is a different situation, since it is not as busy and has curbs and gutters rather than roadside ditches off the side.
Marlin said the state pays only for busing students outside the 2-mile zone, and even so, state funding accounts for only about 21% of Midway's annual transportation cost of $2.3 million.
Extending bus routes to closer-in neighborhoods such as Park Meadows would create challenges beyond just the money, she said.
"The biggest problem we have is the lack of bus drivers," Marlin said.
Stay up-to-date on the latest in local and national government and political topics with our newsletter.