Six developments held back, four proceeding in Dripping Springs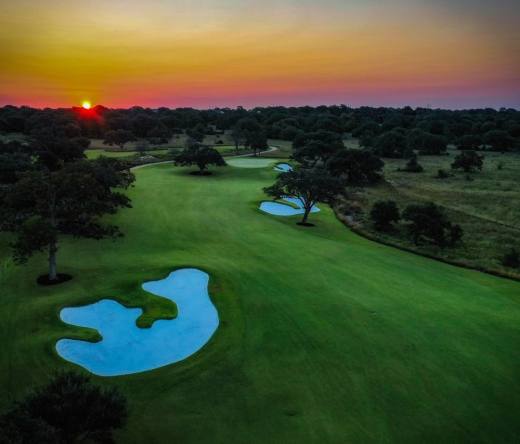 The Driftwood Golf and Ranch Club is among projects that will be moving forward. (Courtesy Driftwood Golf and Ranch Club)
The Dripping Springs Planning and Zoning Commission denied project stages in six developments and gave four projects approval to move forward at its March 22 meeting.
The city extended its development moratorium in February. Many of the greenlit developments received approval prior to the moratorium or were returning applicants that made changes previously requested by the commission.
Among the approved projects was the Caliterra development, a 50-acre plat with 25 homes that was previously denied at the commission's Jan. 25 meeting due to lacking a sidewalk plan and Hays County approval. The final plat for the Driftwood Golf and Ranch Club, a private residential community centered around a golf club, vineyard and natural amenities, was also denied in January due to lacking an approval letter from Hays County, but it is moving forward as of March. A plat for nine single-family homes in the Driftwood subdivision and a plat for 73-acre residential development Parten Ranch were also approved at the March 22 meeting.
The following project phases were denied:
A different Driftwood subdivision plat consisting of 12 single-family lots, one commercial lot and one lot to be used as a vineyard was denied in part due to lack of an approval letter from Hays County.

Single-family residential development Double L Ranch, located in the Dripping Springs extraterritorial jurisdiction, or ETJ, will need to return to the commission with a sidewalk and trails plan and driveway permits from the Texas Department of Transportation, among other issues.

The previously denied Headwaters commercial development must provide a construction traffic plan and other documents in order to obtain commission approval.

A preliminary plat for the CRTX residential development was denied in order for developers to add to their application information.

Mixed-use development Wild Ridge will need to return to the commission for approval after making changes suggested by the fire marshal, among others.

The Ariza multifamily development, a 293-unit apartment complex, was denied in part due to lack of parkland dedication and lack of sidewalk easement for a sidewalk fronting Hwy. 290.