Barron Casteel – Republican
New Braunfels is the place I love most. It's where I was born and raised. It's where I grew up riding my bike, floating the river on weekends and summers, and where my family taught me that it was sacrilege to miss an election or vote anything other than Republican. 
This is a special, tight-knit place where generations of families have lived and raised their families. Unlike so many other places, even folks who go off to college come right back to create jobs and start families of their own right here. It is that steadfast commitment to good schools, safe neighborhoods, strong family values, great recreation, and the spirit of charity and taking care of each other that unites us all. It's why I am so proud and humbled to ask for the privilege of protecting our Comal County values in the Texas House.
I'm Barron Casteel. I'm a successful business owner, local attorney, a deeply blessed family man, and a strong conservative. As Mayor, I earned the reputation as a taxpayer champion by cutting waste and our city's property tax rate. I also invested in our local police department – ensuring we hired the police officers we needed to keep up with booming population growth and ensure our crime rate stayed low – while it skyrocketed in place like Austin and San Antonio. 
I am running to protect our local values and way of life during a time of tremendous growth and challenge. As our next State Representative, my goal is to be the most accessible member of the Texas Legislature. My cell phone is 830-832-6899. You can call me anytime  if you need anything at all. I am here to serve you and be the person who stands up for our values. I humbly ask for your vote but more importantly — your trust, guidance and prayers for me and my family.
What are the most important factors for keeping Texas' economy strong and resilient and how would you build or improve upon those?
Texas is already the job creation capitol of America. To remain number one, we must hold true to our low-tax, low-regulatory policies. We live in a free-market economy in which our state is in constant competition with the 49 others for great jobs. We must ensure that we invest in the infrastructure we need to keep up with the booming growth. We must invest in growing our road capacity and in strengthening public education so employers looking to move here remain attracted to the high-quality of life Texas has to offer. Texas is the greatest place to live, work, and raise a family. We've got to keep it that way and the growth, the job creation, and the opportunities for our community will continue to come our way.  
What are District 73's biggest challenges and how would you approach them?
Texas still has the 7th highest property taxes in America! I want to cut property taxes in half by buying down local school taxes with each year's economic growth.  Cutting our outrageous property taxes in half will take a realistic and transparent plan. Substantial and permanent property tax relief is a huge challenge but our families — especially our seniors — are worried every year about being taxed out of their own homes. They deserve the relief and we must deliver.
We must also fully secure our border. In one year alone, 1.9 million illegal immigrants have crossed our border. The only way to secure our families, to lower border crime, to stop the drug cartels and human traffickers is to secure the border. If Washington won't do it, Texas must step up and invest in the boots on the ground, technology, and resources to finish the wall.
What qualities and experiences set you apart from your opponents?
The most important qualification is that I am a strong conservative who stands up for our pro-family values. I am proud to have the support of local and statewide law enforcement and to be endorsed by Texas Alliance for Life. I also have the NRA's top 'AQ' candidate rating because I believe in upholding every word of the 2nd Amendment. 
As a business owner and public servant, I have experienced first-hand how overregulation from the federal government threatens our local economy. During the pandemic, we ensured no mandates and I designed local businesses as essential so everyone could get back to work immediately. Under my leadership as Mayor, we never raised the property tax rate — and we actually lowered it. Even when voters approved bond measures, I successfully pushed our city to absorb the cost of those bonds through responsible fiscal management. All of this during a six-year period in which our population grew from 57,000 residents to 101,000 — that's 77% growth.  
I've put conservative values into action during challenging times. We must do that in the Texas House now more than ever. I've lived almost my entire life right here in Comal County. I'm proud to have grown up in the conservative beacon of Texas. Let's keep it that way.
---
George Green – Republican
I am a native of Texas, originally from New Braunfels, Texas. I attended Sam Houston State University in Huntsville, Texas during the late 70's. I received a bachelor's degree in 1979 from Sam Houston graduating with academic honors and an associate degree from Blinn College and worked on an Executive MBA Degree at the University of Nebraska in Omaha. I have over 40 years of teaching experience. I have about 20 years of Agri-Business experience in the Agriculture Divisions of Eli Lilly and Company and Merck Pharmaceutical Company. I was selected into Lilly's Management Advisory Club in 1987 and Merck's League of Excellence Club in 1992. I am a Central Plains Reining Horse Association (CPRHA) champion and Six (6) time American Quarter Horse Association (AQHA) World Champion Qualifier.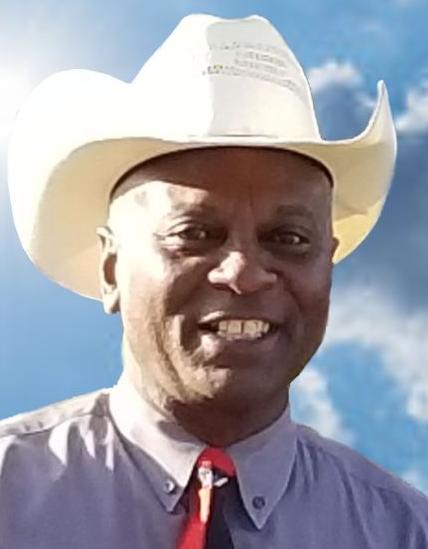 Growing up in the Hill Country, I learned early the value of hard work, service, and faith in God. In the military, as a City Council member, small business and teacher, I have dedicated my life to serving the community that raised me. At 6-years-old I started my first job at the horse track, Dutchman Downs picking up horse apples for $5.00 a week. After high school, I served our country jumping out of airplanes, it feels like I have performed almost 1,000 successful jumps as a member of the Army Airborne Infantry. After being honorably discharged, I served our community as a teacher for 40+ years. I continued this excellent record of service as a New Braunfels City Councilman, where I helped keep our community the place to live, work and raise a family for over 5 years.
What are the most important factors for keeping Texas' economy strong and resilient and how would you build or improve upon those?
Texas agriculture is the number one agriculture in the nation. Our water rights are vital for agriculture and cities, Real Estate, Farmers, manufacturing and our animal and human use.
Manufacturers are attracted to Texas because of the open space, central location and low cost of labor. If I am elected in this position, I will first work hard to keep Texas the best place to live and work and play.
What are District 73's biggest challenges and how would you approach them?
Lack of leadership Integrity; Border Security; Voting Integrity; Education. Select leaders that have Integrity.
What qualities and experiences set you apart from your opponents?
I have worked with CEOs of corporations; I have also worked with at least 8 Governors; I have worked with numerous state legislators since 1981; I have worked with several universities such as Texas A & M, San Houston State University and Texas Lutheran University; I have been on numerous Boards of Directors including One Star Foundation Board of Directors in Austin Texas, Alamo Area Council of Governments in San Antonio, Texas, Communities In Schools in New Braunfels, Texas, East Texas Food Bank in Tyler Texas and President of Allied Industries Group in Lincoln Nebraska; I am a veteran of the United States Army Airborne Infantry; I am a Texas-certified experienced educator of 40+ years.
USA ARMY AIRBORNE INFANTRY – Veteran Honorable Discharge 1986; The State of Texas recognizes George Green as Member of the Board of Directors of One Star Foundation by Governor of Texas Greg Abbott 2020; National Rifle Association Highest Rating 2022; Merck/Lilly Pharmaceutical highest performance employee in America 1992; Who's Who of International Professionals 1998; Agriculture Educator with Academic Honors for over 40 years 2022; Huntsville Texas Leadership Institute Class of 1998.
---
Carrie Isaac – Republican
I'm a fourth-generation Texan, nonprofit leader, wife, and mother with a heart for service to Central Texas. One of my core beliefs is that nonprofits and churches serve those in need more effectively than government. I'm the executive director of DEWIT, a nonprofit that provides financial assistance to veterans, and daughter of an Air Force veteran. My father worked for nearly 40 years in a un-airconditioned shop. His work ethic taught me the importance of liberty and limited government with a low tax burden so that families can keep more of their hard-earned money. I'm also an IRONMAN, which means I swam, biked, and ran 140.6 miles in less than 17 hours. I am mentally and physically tough, and I will stand strong in the face of opposition in the Texas Capitol.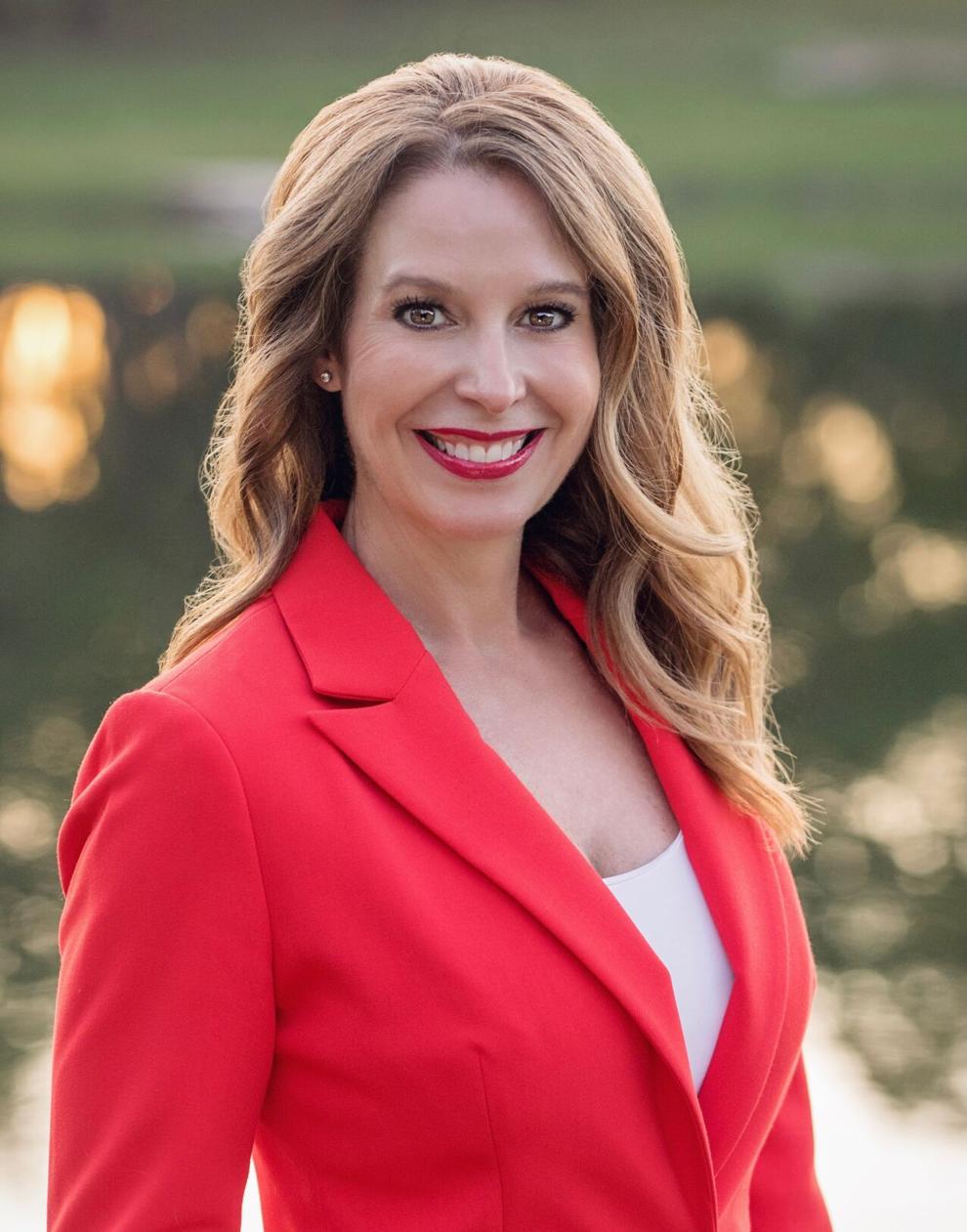 As state representative, I will work every day to keep the government out of our way and preserve the freedom that makes Texas the greatest state in our nation. I am running to fight Joe Biden and Kamala Harris' socialist agenda, stop unconstitutional mandates, secure the border, cut property taxes, defend the Second Amendment, ensure election integrity, protect life, stop critical race theory, and protect the Hill Country. Most importantly, I want to make sure Comal and Hays counties have a powerful voice in the Texas Capitol.
What are the most important factors for keeping Texas' economy strong and resilient and how would build or improve upon those?
It's no accident that Texas is a world leader in economic opportunity — widely recognized as the best state to live, work, and raise a family. We got here by standing strong for the principles of limited government regulation, low taxes, a fair legal system, and individual liberty. We must not abandon the principles that made our state strong by following the path of big government and progressive social ideology. 
We must also secure the border once and for all. The federal government's refusal to act not only wastes countless taxpayer dollars, it enables criminal and cartel activity and creates a serious public safety risk, even hundreds of miles from the border. Last year, 488 convicted sex offenders were caught after illegally crossing the border. We cannot allow this threat to our sovereignty and safety to stand.
We also need to reform our electric grid. Governor Abbott and the Public Utility Commission have made important strides correcting this problem, but the legislature needs to enact even stronger reforms next session. As state representative, I will work to end the multibillion-dollar renewable energy subsidies that weaken our grid and drain our hard-earned tax dollars. Texans must have affordable AND reliable electricity, and we must require unreliable generators to have backup generation so we have the power we need when the wind isn't blowing and the sun isn't shining.
Finally, we must stop out-of-control property taxes. I will share more information about my plan in the next question.
What are District 73's biggest challenges and how would you approach them?
Comal and Hays counties are two of the five fastest-growing counties in Texas. This gives our district unique challenges, including safe roads, strong schools, and preserving the Hill Country's natural beauty and resources. 
Additionally, property taxes have risen significantly in both counties in recent years — all for the Robin Hood "recapture" program to steal a significant portion of those taxes from every school district in House District 73. Property taxes are the number one issue I hear about from voters. I have a plan to actually eliminate our school maintenance and operation property taxes — not just keep them from going up too much more. I want to use the $12 billion in excess revenue over the legislature's spending cap to buy down school maintenance and operation taxes. With my plan, we will eliminate half of our property taxes without sacrificing education funding, touching the Rainy Day Fund, or raising other taxes to compensate.
What qualities and experiences set you apart from your opponents?
I have been a Republican leader in this district for many years. I am a founding member of Hays County Republican Women and have proudly served as a delegate to the Republican Party of Texas State Convention. 
I have a heart for service to Central Texas. My masters degree in health education has served my community well advancing the health and wellness of neighbors in need. I served on my local food pantry board for a decade feeding over 100 hungry families a week and helped found my local youth lacrosse program, which passes on lifelong skills to our next generation of leaders. Additionally, I received recognition for my volunteer hours at my boys' schools over the years. I recently co-hosted the 9th annual Fire in the Sky celebration giving back to first responders and veterans. I have served my community in many capacities. Serving as state representative will be a continuation of my long history of service. 
I'm the only candidate who has never voted to raise taxes — and I never will! My opponent, who has a history of raising taxes as mayor of New Braunfels, is offering gimmicks that shift the burden to businesses, renters, and landowners, and won't reduce local governments' dependency on property taxes. He also boasted about having some of the strictest, if not the strictest, lockdowns in the state, issued stay at home orders, and even closed outdoor parks over Easter weekend. I believe in limited government, personal responsibility, and individual liberty, and I believe Texans are best equipped to make informed decisions for their health and their family's health — not the government.
I'm not a politician, and I'm not a lawyer — I am an everyday mom wanting to fight for everyday people and the conservative values that have made our state great.
---
Justin Calhoun – Democrat
I grew up in Marion, Texas, in a single-parent household. During my sophomore year, I had to drop out of high school to take on a full-time job to help support my family. I then completed high school on time through an advanced learning program. I joined the U.S. Army in 2010, deployed to Afghanistan in 2012-2013, and was then medically retired in 2015, returning home to Texas to pursue a Master's in Social Work. During my education, I worked closely with people struggling with homelessness, Veterans, juvenile justice, Texas legislature, and most recently, dialysis patients. I graduated with my master's in December of 2021.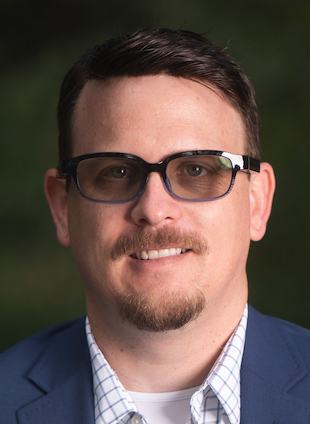 My path to running for office started in 2017. During my studies, I received the worst news any son could receive. My mother, who meant everything to me, had died from opioid addiction. As the 2nd wave of the opioid crisis started in 2010, politicians used the crisis as a political talking point. Yet, they failed to prioritize solving the loopholes that contributed to this crisis. This same failure became apparent as I watched the 87th legislative session and worked directly with constituents in San Antonio. Our legislatures let party politics and self-interests interfere with their ability to prioritize the issues our community wants resolved.
What are the most important factors for keeping Texas' economy strong and resilient, and how would build or improve upon those?
Texas is a state that is growing. We are able to attract top talent to our workforce and provide them with an environment where they can thrive. While we welcome this growth and opportunity, we must balance that with protecting those who already live in this community from the negative effects of such rapid growth. 
Our district consists of two of the fastest-growing counties in the nation. We have already seen property taxes spike, an increased strain put on our already fragile education system, and risk to the natural infrastructure which has sustained our community since its creation. We need to explore alternative and voluntary tax revenue, such as legalizing marijuana. We can raise per-student spending, increase teacher pay, and decrease our education system's dependency on property taxes.
What are District 73's biggest challenges, and how would you approach them?
I have toured the district and talked to voters from all walks of life, and I continue to hear the same themes. Our primary concerns are education/property taxes, Environmental, and growth/infrastructure.
Texas is proud to have the second-highest GDP in the nation, yet we are ranked 42nd on per-student spending, 35th in teacher pay, and 43rd in our education system overall. Texas needs to find voluntary sources of tax income, such as legalizing marijuana. Texas government received 200 billion in tax revenue, and they should be the primary investor in our education system. As the Texas constitution assures all Texans an education, the state needs to abide by that promise. These options would effectively lower the dependency of school districts on property taxes while increasing our investment in education.
Comal County and Hays County are two of the fastest-growing and developing counties in the country. We need to ensure that we are doing so responsibly, managing our growing dependency on natural resources such as the Edwards Aquifer as not to damage it or pollute it premaritally. This could affect our residential, commercial, agricultural, and industrial communities for generations to come.
Our infrastructure is lagging behind our growth and demand on these systems. We need to act effectively to ensure access to clean drinking water, expand and repair our roads, and ensure that all community members have access to broadband internet. We need to ensure that these systems are well protected for emergency situations, such as during the winter freeze in 2020 or the increased dependency on internet access we saw during COVID.
What qualities and experiences set you apart?
Growing up in a single-parent household with a functional addict, I have had to put others before myself and support my family and fight for a future that I wanted. As an Army veteran, I know what it means to be a leader, selfless service, integrity, and that serving with honor is most important. As a social worker, I understand how important it is to listen, not just to those you agree with, but that only in challenging our perception and seeing all of the intersectionalities can we genuinely aim to understand our communities and serve its best interest. 
We need leadership that will focus on your voice, lead by example, and prioritizes our community above their self-interests or party interests. That is what my life has taught me to do, and I will be honored to bring that to Austin.