1 hr 48 min ago
US defense official: Russians haven't achieved "air superiority over all of Ukraine" 
From CNN's Ellie Kaufman and Jeremy Herb
The airspace over Ukraine "remains contested," a senior US defense official told reporters Monday. 
"We still maintain the airspace is contested, that the Russians have not achieved air superiority over all of Ukraine," the official said.
Because the airspace is "dynamic" there are "times and places" where Russia or Ukraine "has more dominance," the official added.
"The Russians certainly have, although they have not achieved air superiority, they certainly have more assets available to them and they are flying many more times per day than the Ukrainians are," the official added.
The Ukrainian air plan changes every day, the official said.
"I can't speak to the Ukrainians air plan, it changes every day, they're being, we think appropriately careful with their air assets and how they're using them and what they're using them for," the official said.
Russian President Vladimir Putin has "100% of his assembled forces inside Ukraine," the official said.
"He's moved everything in," the official added.
Ukrainian President Volodymyr Zelensky has repeatedly called for the establishment of a no-fly zone over Ukraine as Russia continues strikes across the country. The US and NATO have opposed creating a no-fly zone in Ukraine, warning that such a move could lead to a "full-fledged war in Europe."
4 hr 51 min ago
Ukrainian refugee says her country will survive Russia's invasion: "We deserve to be a part of Europe"
From CNN's Jason Kurtz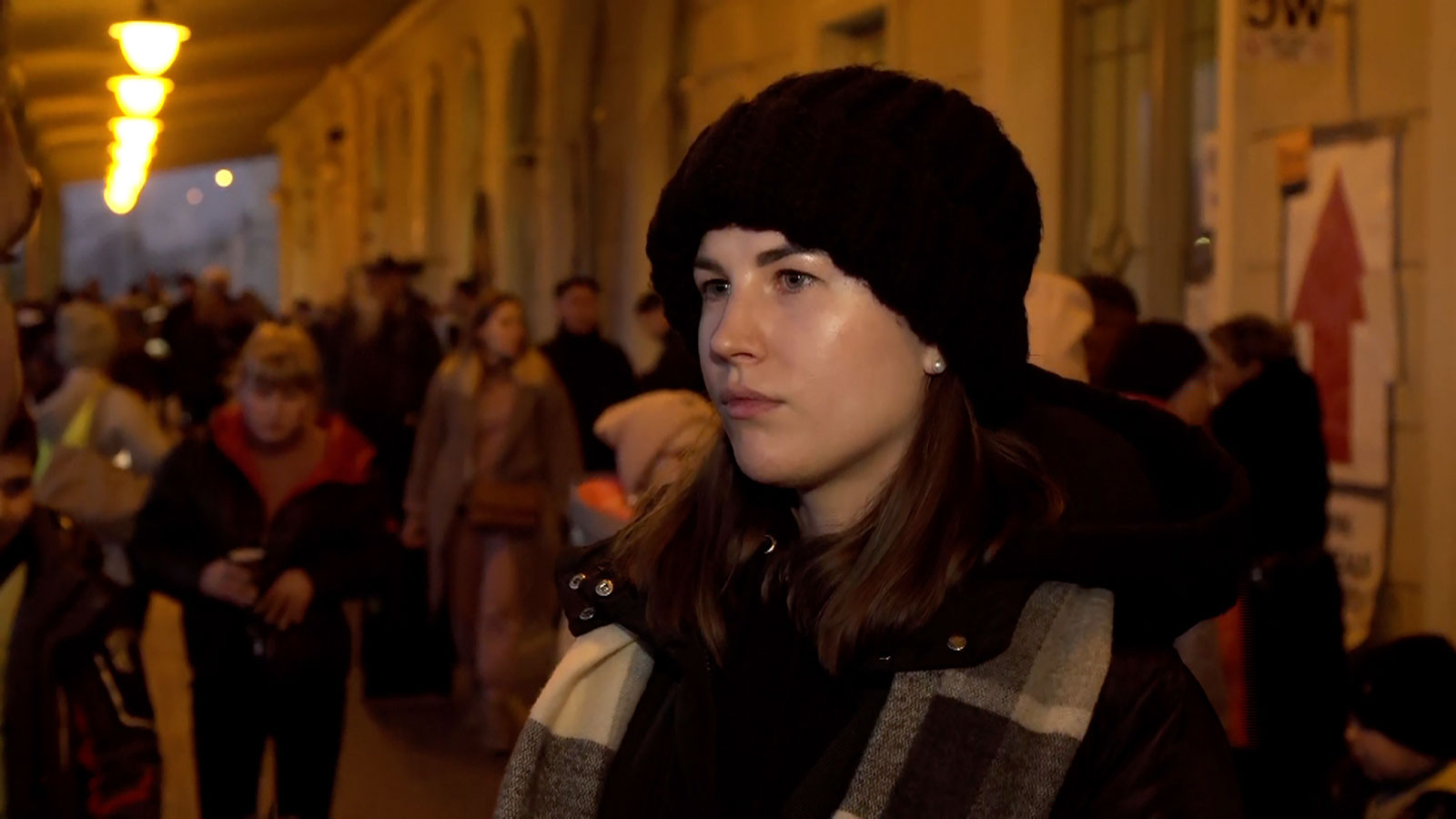 As the fighting in Ukraine continues, CNN's Ed Lavandera spoke live with a woman who had spent two days traveling from Kyiv to Poland in search of safety and health care.
"It is a nightmare. It is unreal for me," said Alexandra Voitenko, who left her husband behind in Ukraine while she seeks breast cancer treatment for her mother.
"We feel so proud of our people, of our Ukraine. We will be more happy every time, every second after all this. This horror," Voitenko told Lavandera.
Despite the bombings, and the violence, Voitenko says she still plans to return to Ukraine once her mother's care is arranged.
"I need to be in Ukraine, after all this war in Kyiv," she said.
With the conflict entering a third week, Voitenko feels stronger than ever that her country will survive, and emerge unified.
"Absolutely, yes. Absolutely, yes. We deserve to win," she said. "We deserve to be a part of Europe. We are absolutely a perfect people and nation."
5 hr 7 min ago
Pope sends cardinal to Ukraine to show solidarity with refugees
From CNN's Nicola Ruotolo in Rome and Sharon Braithwaite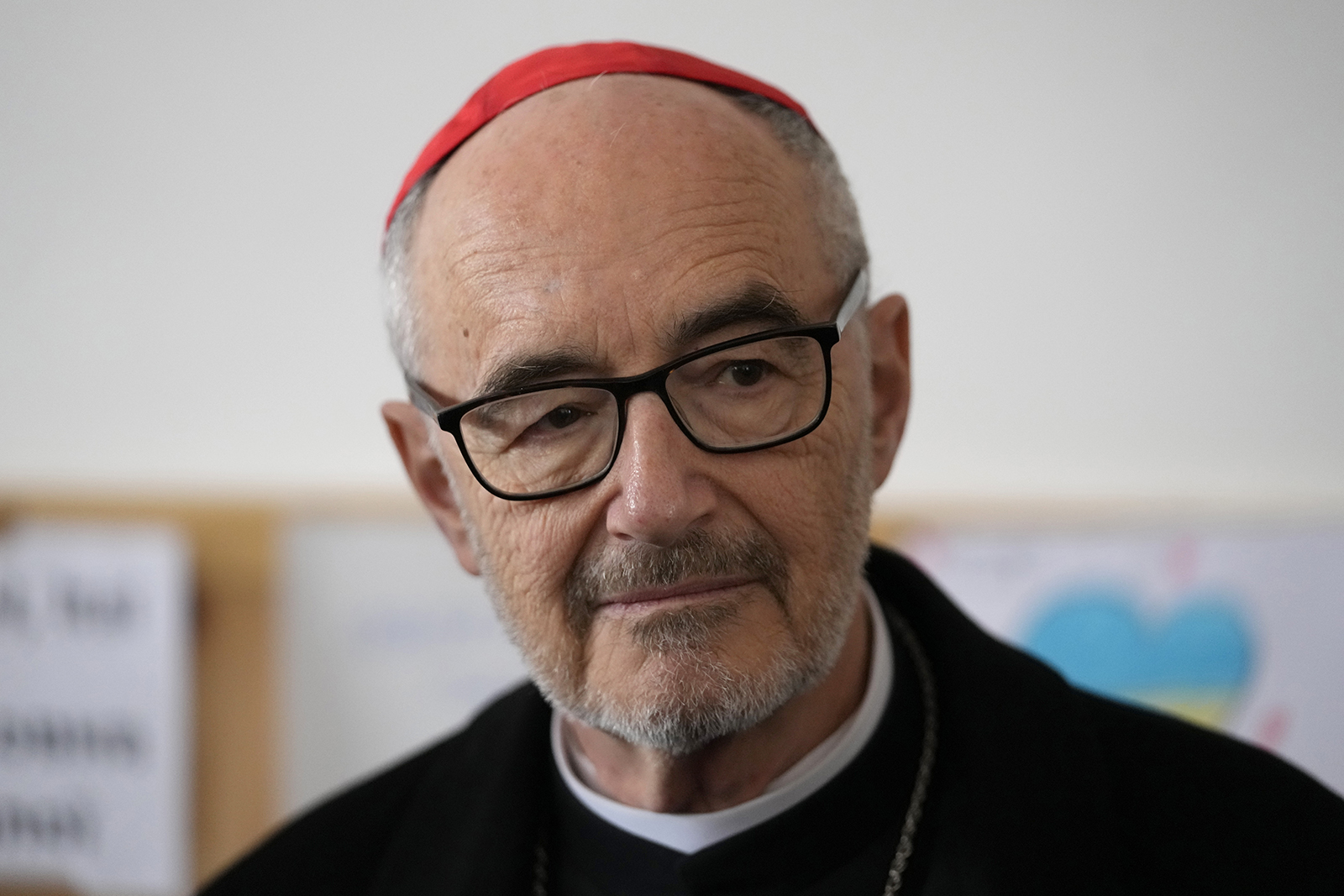 The Vatican's cardinal in charge of human development will make a second trip to Ukraine at the request of Pope Francis.
Cardinal Michael Czerny will visit the Ukrainian border with Slovakia to "show the closeness of the Holy Father to those who are suffering the consequences of the war in progress," Vatican spokesperson Matteo Bruni said Monday.
Pope Francis is following this mission with prayer, like those of the past few days, and, through His Eminence, he wishes to be close to those fleeing the fighting and suffering from the violence of other men," he added. 
The Pope made an appeal for peace in Ukraine during his Angelus prayer in Saint Peter's Square on Sunday, calling Russia's attacks an "unacceptable armed aggression" against Ukraine.
Czerny will arrive in Slovakia on Wednesday and will go to the Ukrainian border in the following days.
5 hr 13 min ago
Ukrainian armed forces say Russians using airpower to destroy military and civilian infrastructure
From CNN's Tim Lister in Kyiv
In their latest update on the conflict, the Ukrainian armed forces said Russian forces have continued "conducting systematic combat operations using bomber aviation in order to destroy the military and civilian infrastructure of Ukraine. " 
"The occupiers use high-powered ammunition and disordered strikes on civilians. Such actions are classified by the International Humanitarian Law as a war crime," the armed forces said in a statement. 
Amid heavy fighting in the south, the armed forces said Russian forces continued their efforts to surround the city of Mykolaiv, which is seen as a critical route to the major south-western city of Odessa. They said Russian forces had been held back. 
Around Kyiv, the Ukrainian armed forces said Russian forces were trying to get beyond the Irpin River to gain a foothold around the settlements of Bucha and Irpin — two suburbs of Kyiv that have seen intense combat since the invasion began. They said Russian forces were regrouping in order to resume offensive actions in the direction of Kyiv. 
The armed forces statement said that in eastern Ukraine, the Russians were focused on recovering from losses inflicted around Kharkiv and Izium. Both cities have seen widespread damage and civilian suffering. 
On Monday, according to Lyudmila Denisova, the Human Rights commissioner of the Ukrainian parliament, enemy forces fired on a private minibus in the Izium area. "The fate of the passengers is unknown," she said. 
"The enemy is constantly firing at [the city] with aircraft and artillery day and night. There are no possibilities for the delivery of humanitarian aid or evacuation. The number of civilian casualties cannot be determined," Denisova said.
The armed forces acknowledged that in Donetsk Russian forces were having "partial success in some areas due to their numerical advantage." 
The armed forces statement said that so far, 77 Russian aircraft, 90 helicopters and nearly 400 Russian tanks had been destroyed. CNN cannot verify the Ukrainian claim of Russian losses. 
5 hr 8 min ago
US House Democrat urges Biden administration to make exception for Ukrainians seeking tourist visas
From CNN's Priscilla Alvarez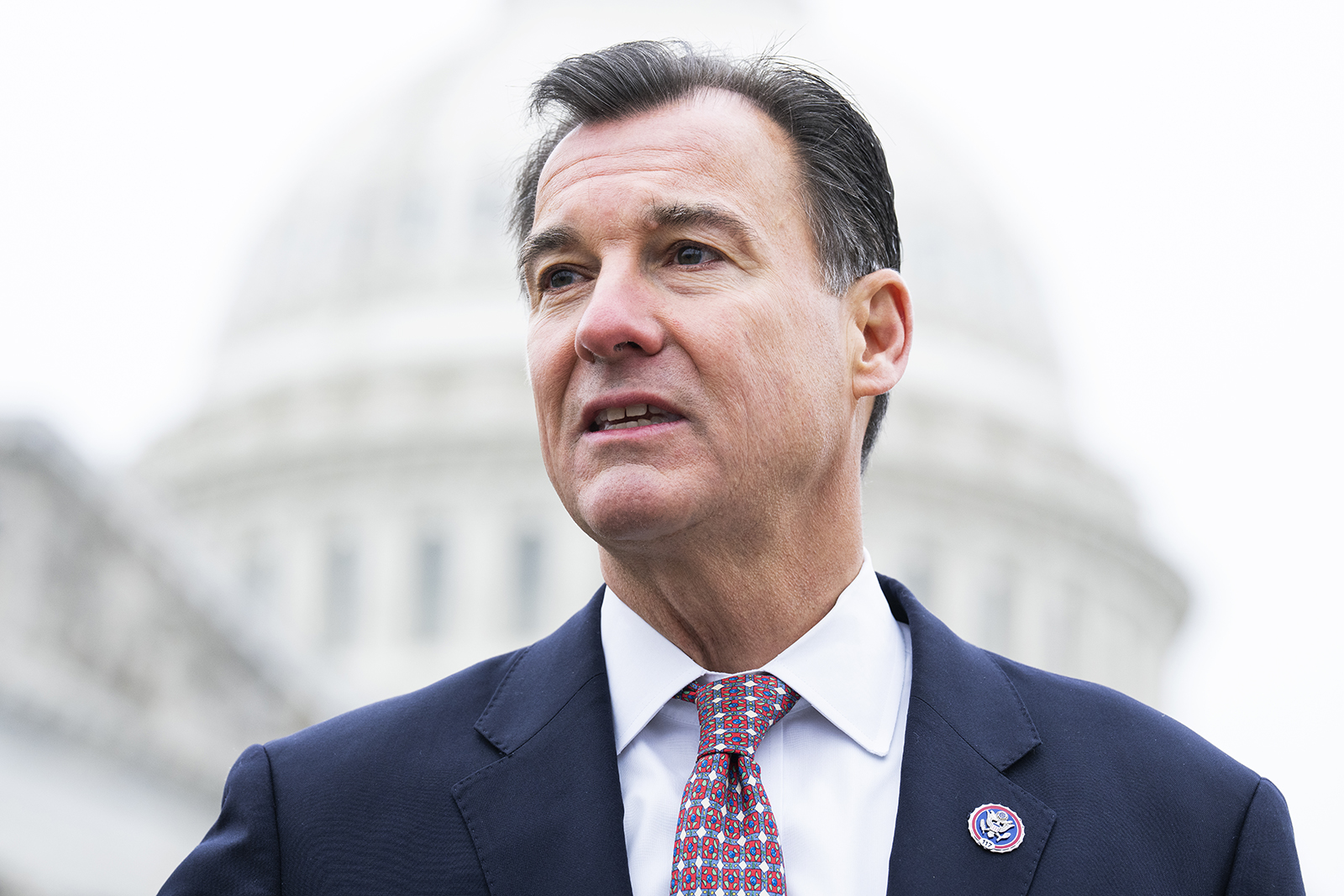 Rep. Tom Suozzi, a New York Democrat, on Monday urged the Biden administration to make an exception for Ukrainians who are trying to come to the US on a tourist visa to connect with family. 
To obtain a tourist visa, Ukrainians must apply, get an appointment at a US consulate, and prove that they're coming to the US for a short period of time — a requirement set in law.
That's kept some Ukrainians from being able to travel to the US given the uncertain circumstances in their country, including the relatives of a family who joined Suozzi Monday.
"This is a terrible quirk in the law that many people, thousands of people, probably tens of thousands of people are caught up in right now," Suozzi said Monday during a news conference. 
Suozzi said his office is working with two families who have run into issues obtaining tourist visas, including a family who joined him on Monday.  
"To go through the motions of having my sister being there on her own, bouncing from country to country in Europe without having a house to stay, without having the support of her family, without having a real stable roof, it's really devastating," said Jenya Semekova, who's sister and brother-in-law fled Ukraine and are in Italy. 
Semekova called her sister who's been denied a tourist visa during the news conference.
"Now we're in Italy. But we think we go next country because it's hard to rent apartment in Italy and it's too expensive, so we need to move to other country," Semekova's sister, Kseniia Isaienko, said. 
Suozzi sent a letter directed to US President Joe Biden on Friday raising the issue of tourist visas. He's since been in touch with the administration. 
"These are family members trying to help other family members, but because the law is such that you have to show you have a place to go home to, they can't demonstrate that because they don't know what's going to happen to their home," Suozzi said.
5 hr 29 min ago
US defense official: Ukrainian forces have "effectively struck" Russian logistics and sustainment capabilities
From CNN's Ellie Kaufman
Ukrainian forces have "effectively struck Russian logistics and sustainment capabilities," in the ongoing war in Ukraine, a senior US defense official told reporters on Monday. 
The US has seen examples of Ukrainians targeting Russian sustainment and logistics capabilities in their strikes on the large Russian military convoy that is outside of Kyiv, the official said.  
"The Ukrainians as I've said all along, they've been quite creative here, they're not simply going after combat capability, tanks and armored vehicles, and shooting down aircraft, although they're doing all that, they're also deliberately trying to impede and prevent Russia's ability to sustain themselves, that is true," the official said.
5 hr 29 min ago
Russian advances "remain stalled" in Ukraine, senior US defense official says
From CNN's Michael Conte, Ellie Kaufman and Jeremy Herb 
"Almost all" of the Russian advances in Ukraine "remain stalled," a senior US defense official said Monday during a background briefing with reporters.
Russian forces moving on Kyiv, including the infamous convoy to the north, have not appreciably progressed over the weekend, said the official, though the US does see Russia trying to "flow in forces behind the advance elements" moving to the north of Kyiv.
The official said the assaults on the cities of Chernihiv and Kharkiv also remain stalled, but that Russia has split off a force of 50 to 60 vehicles to move towards the town of Izium, presumably to block off the flow of Ukrainian forces from the western part of the country.
Ukraine continues to defend Mariupol, though the city remains isolated, according to the official.
Russian forces have also not moved closer to the town of Mykolaiv, according to the official, from which they could have their forces move on Odessa or north towards Kyiv.
Additional aid to Ukraine: More security assistance shipments from the US went into Ukraine over the weekend, a senior US defense official told reporters on Monday. The security assistance that arrived over the weekend is from the $350 million drawdown package US President Joe Biden approved at the beginning of the Russian invasion of Ukraine.
The Department of Defense is also working "fast" on "filling out" the security assistance packaged Biden approved over the weekend. That package is for $200 million in security assistance, the official said.
"We are hard at work at mapping that out, what that would look like, what would be in the first go, and working on when it would get there," the official said.
Russia's missile strikes on a Ukrainian military training center near Lviv in western Ukraine will not affect US efforts to provide weapons shipments to the Ukrainian military, a senior US defense official said Monday. 
The official said that Russia attacked the Yavoriv training facility with cruise missiles launched by bombers from Russian airspace, which the Lviv regional administration said Sunday had killed 35 people. 
The official said that Yavoriv was not being used as a shipment site for US security assistance. It would be a "wrong conclusion" to say the strike was targeting US security shipments into Ukraine, which a Russian official had threatened in a statement over the weekend. 
There were no US military troops or contractors at Yavoriv when it was struck Sunday, the official said. Before Russia's invasion, Florida National Guard troops who had been stationed at Yavoriv were redeployed out of Ukraine. 
5 hr 41 min ago
Ukrainian prime minister calls for Russia's expulsion from Council of Europe in speech to chamber
From CNN's Sarah Dean 
Ukrainian Prime Minister Denys Shmyhal pleaded "Ukraine is on fire" as he asked for Russia to be ousted from the Council of Europe on Monday, in a speech to the chamber. 
Shmyhal was standing in for President Volodymyr Zelensky who was scheduled to give the address earlier on Monday. 
"For the past 18 days the world finally opened its eyes," Shmyhal said, referring to Russian actions in Ukraine.
Following an applause for Shmyhal, Tiny Kox, president of the Parliamentary Assembly of the Council of Europe, said the meeting will now examine whether "for the first time in modern history" a member state could be excluded.
Kox said the consequences of the Russian army's invasion would be debated in the coming hours and Tuesday.
More background: The Russian Federation became the 39th member State of the Council of Europe on 28 February 1996, according to the Council of Europe website.
"On 25 February 2022, the Committee of Ministers of the Council of Europe decided to suspend the Russian Federation from its rights of representation in the Committee of Ministers and in the Parliamentary Assembly, in accordance with Article 8 of the Statute of the Council of Europe," the website adds.
However, Russian senator Alexander Bashkin told state news agency RIA Novosti on Monday the Russian Electoral Commission has suspended its work in the Parliamentary Assembly of the Council of Europe (PACE) and will not take part in meetings. The head of the Russian delegation to PACE, Pyotr Tolstoy, suggested Russia may withdraw from the organization, according to RIA.
1 hr 49 min ago
CNN spoke to some foreign volunteers who are helping defend Ukraine. Here's why they joined. 
More than 20,000 volunteers and veterans from 52 countries have expressed a desire to join and fight to defend Ukraine in their international legion, an official from the Ukrainian Defense Ministry said last week. CNN's Jim Sciutto and his team met some of these volunteers in Ukraine.
Their resumes range from combat experience to no military training at all.
Brian, a 25-year-old Minnesota resident, served two years with the US Marines in Okinawa, Japan, and has volunteered to fight with and for Ukrainians.
"I'm a US Marine. If I have to die to help these people, I will," he told CNN.
Oskar, a volunteer from Sweden, has no formal military training.
"We're here to help people. Hopefully, it's going to be over before we reach the fronts, before we need to fire a bullet or save someone with medical resources. That's the best for everyone. But if that's what it comes to, we'll be there," he said.
All volunteers get some training. While many can contribute on the battlefield, others may never see combat.
David, a 33-year-old Canadian, said he can help fix tires to keep Ukrainian military vehicles on the road. 
"If it's black and round and made out of rubber, I can fix it. One of the most important things of the gears of war is keeping it moving," he told CNN.
However, arming thousands of people is not without its risks.
"They might be dangerous," said Roman, a man who vets the background of all foreign volunteers. "We try to check their biography, try to check their past as best we can."
And Ukraine does not just need on-field fighters. Volunteers with combat medical experience are urgently required too.
That's what brought Sky Barkley, a US Marine and missionary to Ukraine, along with six other Americans. Barkley said this war does not compare to an insurgency or even the fight against ISIS.
"I mean, we're talking about the sheer amount of missiles being launched across the country, the ability of the Russians to reach out across hundreds and hundreds of kilometers and kill from that kind of distance," he told CNN.
Part of Barkley's team is Missouri native Maddie Hayes, who served as a nurse in Iraq.
"I just have a heart for these people. I just really want to help them. I don't see my life more valuable than their life," she said.
Sciutto reports that the training the Ukrainian military is able to offer foreign volunteers is limited — volunteers will get three to 14 days of basic training, and it's not a short-term commitment. Those who volunteer to fight are asked to sign on for a year of commitment in Ukraine. 
Ukrainian officials have made clear this is "not a calling for adventurers or weekend warriors," but a "service against a massive and ruthless invading army," Sciutto reports.
Just last week, the State Department warned Americans who travel to Ukraine and fight with Ukrainian forces in the ongoing war will be treated by Russians as "mercenaries" or foreign fighters, Russians have said, which puts them at a greater risk of mistreatment.
US citizens could also face criminal prosecution, capture or death from Russia for fighting on behalf of Ukraine in the war, State Department spokesperson Ned Price said in a briefing Friday, adding that the US will also not be able to evacuate American citizens from Ukraine at any point.
Watch Jim Sciutto's report: