4 hr 39 min ago
US security assistance shipment for Ukraine will arrive in Europe in the next 24 hours, US defense official says
From CNN's Ellie Kaufman
A shipment of security assistance from the United States for Ukraine will arrive in Europe in the next 24 hours, a senior US defense official told reporters on Friday.
"We're going to continue to flow resources to Ukraine as fast and as much as we can," the official said.
The US is also working to "coordinate" shipments of security assistance from other nations contributing to Ukraine, the official added. 
"It's not just us. 14 other nations are also providing — on a bilateral basis — providing resources to Ukraine. We are helping coordinate that," the official said. 
"We are working to get them the kinds of things that … we know they need most, and that is largely right now, air defense and anti-armor in terms of munitions," the official added.
4 hr 41 min ago
The US will ban imports of alcohol and seafood from Russia. Here's what we know
From CNN's John Harwood Kate Trafecante and Richard Davis 
US President Joe Biden said Friday that the US would ban imports of seafood, vodka and diamonds from the nation as part of an effort to ramp up economic pressure on Russia for invading Ukraine.
In remarks from the White House, Biden also called for revoking Russia's "most favored nation" status, known as permanent normal trade relations in the US. The move, which has been coordinated with G7 and EU allies, will require an act of Congress.
The United States' ban of exporting of luxury goods to Russia, which Biden referenced in his speech, will also include items like tobacco, clothing, jewelry, cars and antiques, an administration official tells CNN.
The idea behind this, the official explains, is to continue hurting Russian oligarchs and the country's wealthiest by depriving them of their creature comforts, as the US continues to try to put pressure around those close to Vladimir Putin. It is also aimed at removing ways for these oligarchs to shelter their money, as they are already increasingly closed off from traditional financial avenues, the official said. 
So how much alcohol and seafood does the US import from Russia? The US imported 48,867 metric tons of seafood from Russia in 2021, worth about $1.2 billion, according to the National Oceanic and Atmospheric Administration.
Crab accounted for the largest portion of those imports, with the US buying more than $900 million worth of frozen snow and red king crab last year.
The US does not sell any seafood directly to Russia, as the country banned US exports of seafood and fish in 2014.
CNN is still tracking down overall alcohol figures but according to the Distilled Spirits Council of the United States, imports of Russian vodka to the United States accounted for only 1.3% of total vodka imports in in 2021.
The total amounts to $18.5 million dollars in 2021, the Distilled Spirits Council of the United States said. 
5 hr ago
Ukrainians have been "very creative in how they're defending themselves," senior US defense official says
From CNN's Jeremy Herb
The Ukrainian air force has about 56 fighter aircraft remaining on the ground, which is about 80% of the fixed-wing capabilities the Ukrainian air force had before Russia attacked, a senior US defense official said Friday.
The official told reporters that Ukraine hasn't had to rely much on their fixed-wing fighter aircraft in the war against Russia, because they've used other capabilities, including drones and surface-to-air missiles, to fight back against the Russian air force. The Ukrainians are flying about five to 10 sorties per day, the official said, compared to roughly 200 from the Russians.
"The Ukrainians again have been very creative in how they're defending themselves and how they're using the airpower they have available to them," the official said. "Frankly, they haven't proven they need to do more than what they're doing. They've been very effective with the tools that they have, very creatively so. And those are having a good effect on Russian air power."
Ukrainian President Volodymyr Zelensky has urged NATO countries to provide Ukraine with more fighter jets. Poland had proposed sending its MiG-29 fighters to Ukraine by giving them to the US via a German air base, but the Pentagon rejected that plan earlier this week.
The defense official said that beyond Ukraine's fixed-wing fighters, the Ukrainians have made effective use of drones, noting they are "cheap" and can fly below radar coverage. "It's a very nimble platform, and they're using them with terrific effect, particularly against Russian ground units," the official said.
The Ukrainians are using surface-to-air missiles "with great effect" against Russian forces, the official said. "They're being careful at what they're shooting at, they're moving stuff around, they're being very nimble. And it's proven effective," the official said. "And I'm not just talking about mobile launchers, I'm talking about use of shoulder fire surface-to-air capability as well."
5 hr 1 min ago
A woman who survived the Mariupol maternity hospital bombing gave birth today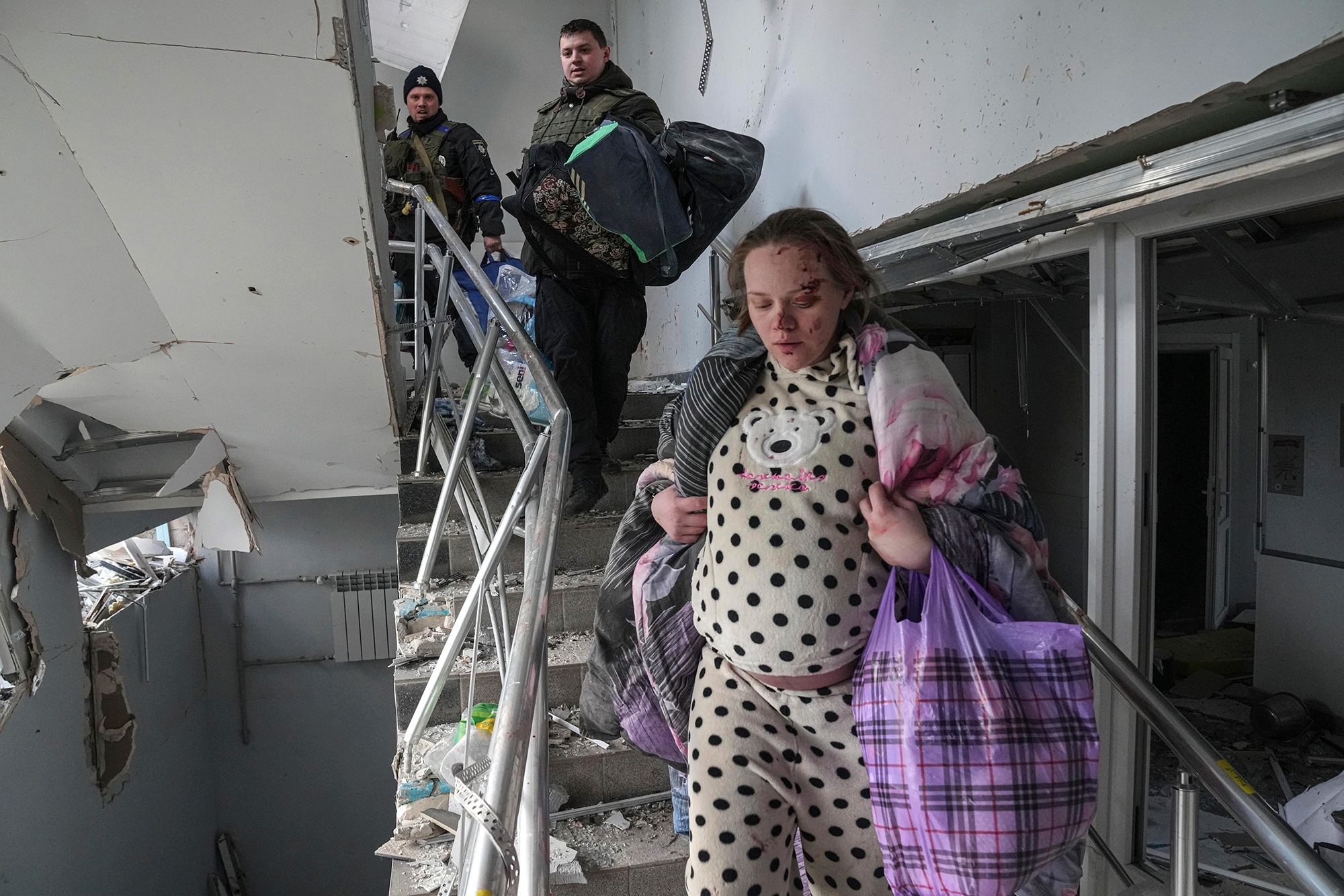 Mariana Vishegirskaya was among the women at the Mariupol maternity hospital that was bombed earlier this week.
She survived the shelling and delivered a baby girl in another hospital on Friday.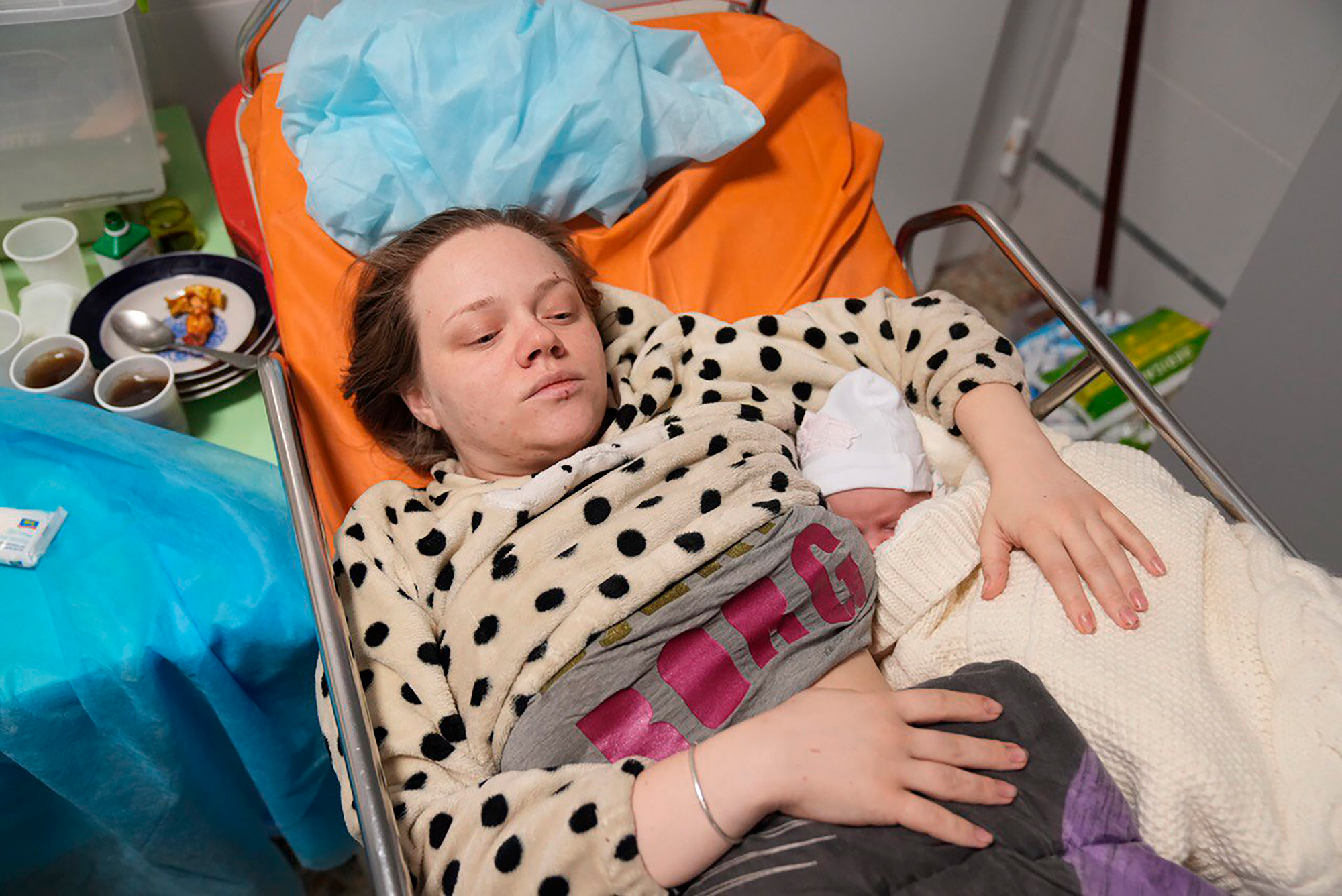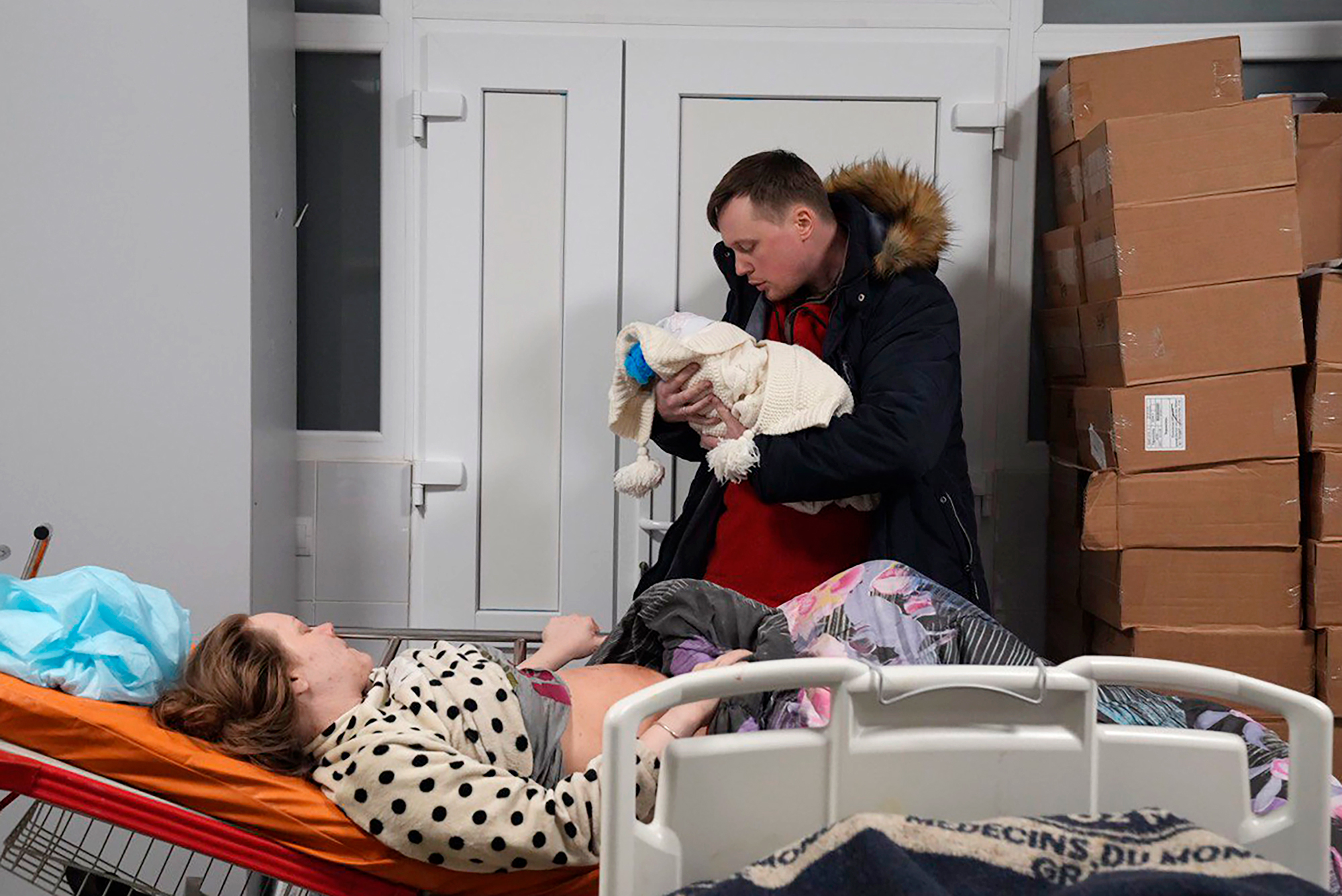 5 hr 9 min ago
White House says there are "strong indications" Russia is committing war crimes in Ukraine
From CNN's Betsy Klein
The White House said Friday that there are "strong indications" that Russia is committing war crimes in Ukraine, stopping short of a declaration, which legally requires an investigation before such an assessment can be made.
"We have all seen the devastating images coming out of Ukraine and are appalled by Russia's brutal tactics. Pregnant women on stretchers, apartment buildings shelled, families killed while seeking safety from this terrible violence. We are also seeing reports of other types of potential abuses, including sexual and gender-based violence," White House deputy press secretary Andrew Bates told reporters aboard Air Force One.
Bates continued: "These are disgusting attacks. Civilian casualties are increasing. If Russia is intentionally targeting civilians, that would be a war crime. And as we are all seeing on live television, evidence is mounting and we are documenting it as it takes place. There are strong indications that this is occurring and that the heinous way Russia is prosecuting this war will result in war crimes." 
The US, he added, supports the human rights activists, civil society, and independent media documenting, collecting and exposing evidence of possible war crimes, human rights abuses and violations of international humanitarian law. 
The US will share that evidence with allies and partners and will "support accountability" with every tool available, "including prosecutions when appropriate," Bates said.
US Ambassador to the UN Linda Thomas-Greenfield became the highest-ranking US official to say that actions committed by Russia against the Ukrainian people constitute war crimes, telling the BBC Thursday, "They constitute war crimes; there are attacks on civilians that cannot be justified by any — in any way whatsoever."
Bates also said that US President Joe Biden's warning to Russia over any potential use of chemical weapons was "unmistakable."
"You heard from the President clearly that if Russia uses chemical weapons there will be severe consequences," Bates said. "I don't have anything to preview on that front, but his meaning was unmistakable."  
Bates also pointed to the recent warnings from US officials, including press secretary Jen Psaki, that Russia could use chemical weapons as part of a false flag operation to justify further violence. 
"The truth is Russia is the only question in the equation with a chemical and biological weapons program in violation of international law," Bates said. 
4 hr 7 min ago
Teenage Ukrainian refugee in Romania says she is confident she will return to her home someday 
As the United Nations estimates at least 2.5 million people have fled Ukraine, a Romanian family is hosting nearly three dozen Ukrainian refugees in Adunații-Copăceni, which is outside of the capital city of Bucharest.
One of them, 14-year-old Alyona Batochka, told CNN about her family's journey to leave Kharkiv, Ukraine.
"It took us five days to leave our house, to leave … my dad, our families, my school, my dancing team, and it's really hard to us because our family is in Kharkiv now," she told CNN's Miguel Marquez. Neighbors are taking care of her cat as well, she said.
She said she feels very supported in Romania.
"Please stop war," Batochka said she would tell Russian President Vladimir Putin right now.
She said unequivocally that she will return to Ukraine, but she doesn't know when exactly that will happen.
"I'll return to my home, to my father. I really hope, I really hope," she said.
Marquez also spoke to a Nigerian student in the house who played for a local Ukrainian soccer club.
He said the situation was "incomprehensible" and "everything is just hopes and prayers" right now. He has been at the house for four days and is planning on getting on a plane to reunite with his family tomorrow.
He lauded the generosity of the Romanians housing him and 30 other people.
Here's a look at where Ukrainian refugees are going:
5 hr 39 min ago
Russian forces have launched more than 800 missiles since the invasion started, US defense official says
From CNN's Elle Kaufman
Russian forces have launched more than 800 missiles of "all stripes, wide varieties, and sizes" since the beginning of their invasion of Ukraine, a senior US defense official told reporters Friday.
About half of the missile launches have come from locations inside Ukraine, and about half have come from Russia and Belarus combined, the official added.
5 hr 18 min ago
UN official condemns Russian attacks on civilians and hospitals as she delivers humanitarian update
From CNN's Kristina Sgueglia
Rosemary DiCarlo, UN undersecretary-general for political affairs, briefed the Security Council Friday and delivered a jarring report of civilian casualties while also citing credible reports of Russian forces using "cluster munitions" in "indiscriminate attacks."
The Office of the High Commissioner for Human Rights (OHCHR) has marked 1,546 civilian casualties, including 564 killed 982 injured, though they estimate the number is higher, DiCarlo said.
"OHCHR has received credible reports of Russian forces using cluster munitions, including in populated areas. Indiscriminate attacks, including those using cluster munitions, which are of a nature to strike military objectives and civilians or civilian objects without distinction, are prohibited under international humanitarian law," she said.
WHO has verified 26 attacks on health facilities, causing 12 deaths and 34 injuries, she added, saying, "we condemn such attacks without reservation."
 "We cannot emphasize it enough: The targeting of civilians, of residential buildings, hospitals, schools, kindergartens, is inexcusable and intolerable … we are scaling up humanitarian aid in areas where security permits," said DiCarlo.
Safe passage "must continue," she said, noting that more than 51,000 people have reportedly passed through five of the six agreed-upon passages.
"Civilians should be duly and timely informed of the possibility to leave the concerned areas and on a voluntary basis and in the direction they choose," she said.
The number of refugees from Ukraine has reached 2.5 million people and is increasing by the day, she said.
4 hr 55 min ago
Finnish president warned Putin that the war in Ukraine is negatively impacting opinion in the west
From CNN's Lindsay Isaac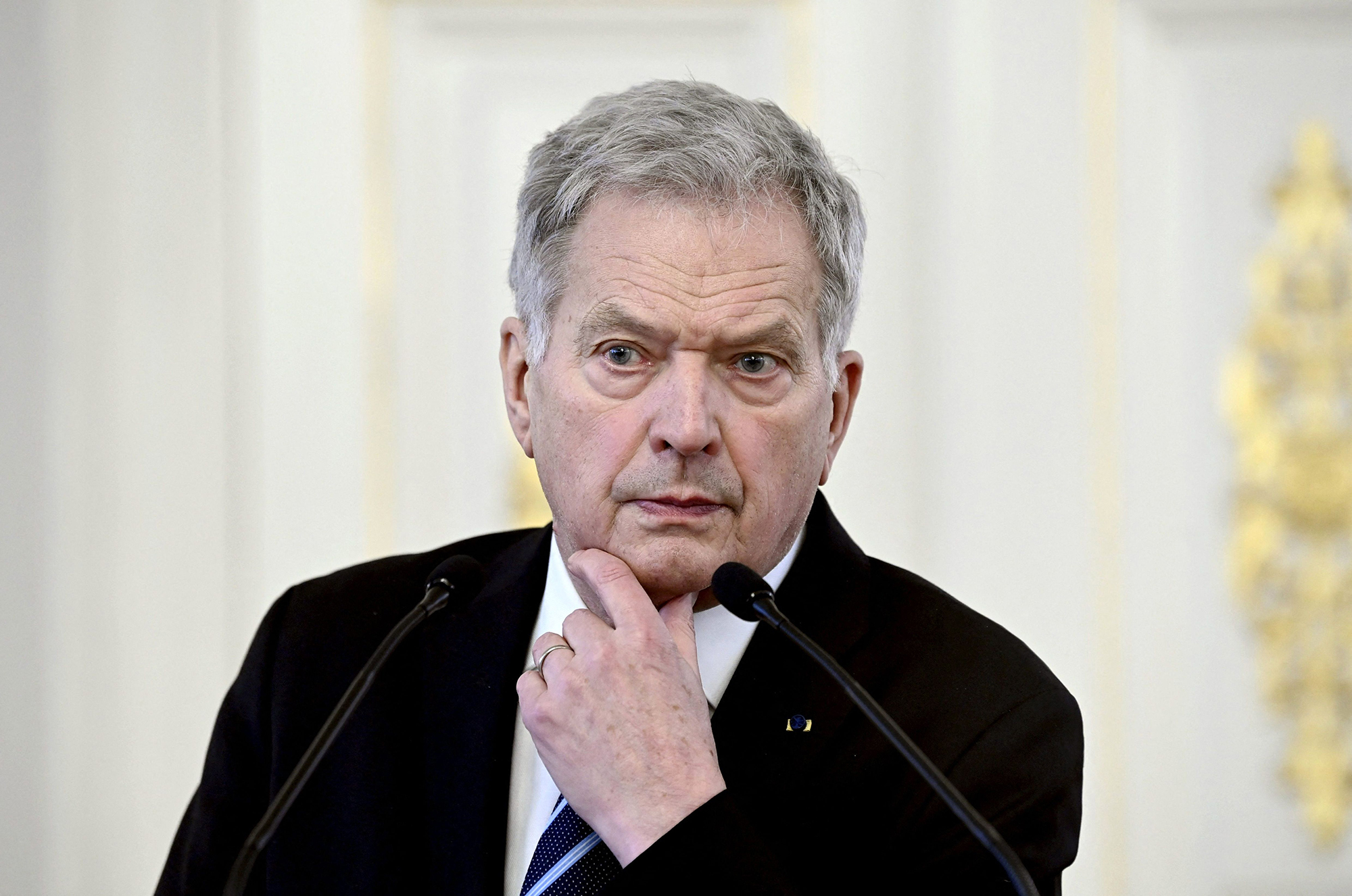 On Friday, Russian President Vladimir discussed the Ukraine war with Finnish President Sauli Niinistö.
According to the Kremlin, Putin "explained in detail the reasons for the Russian special military operation to protect Donbas, its goals and objectives, and also informed Niinistö of the ongoing negotiations with Ukrainian representatives.
"The Presidents paid special attention to humanitarian issues and the measures taken to ensure the safety of the civilian population, the organization of evacuation corridors for the evacuation of civilians from the clashes zone," the Kremlin said.
Niinistö, meanwhile, told Putin that an immediate ceasefire is needed to safely evacuate civilians through evacuation corridors in Ukraine.
During the hour-long conversation, Niinistö warned that the "worsening catastrophe and the deep human suffering in Ukraine," is strongly influencing western public opinion, according to Finland's presidential office. 
"In addition, President Niinistö drew attention on the safety and security of the nuclear energy facilities in Ukraine," the office said.
Niinistö also relayed the Ukrainian President's preparedness to talk directly with Putin following a conversation he had earlier Friday with Volodymyr Zelensky. 
The Finnish president has been referred to as the "Putin Whisperer" by western media because of the neutral relationship he has maintained with Russia while sharing a border.
The leaders agreed to remain in touch on Ukraine and the "Russian-Finnish agenda."