10 hr 34 min ago
US still believes Russian military convoy outside Kyiv is "stalled," senior US defense official says
From CNN's Ellie Kaufman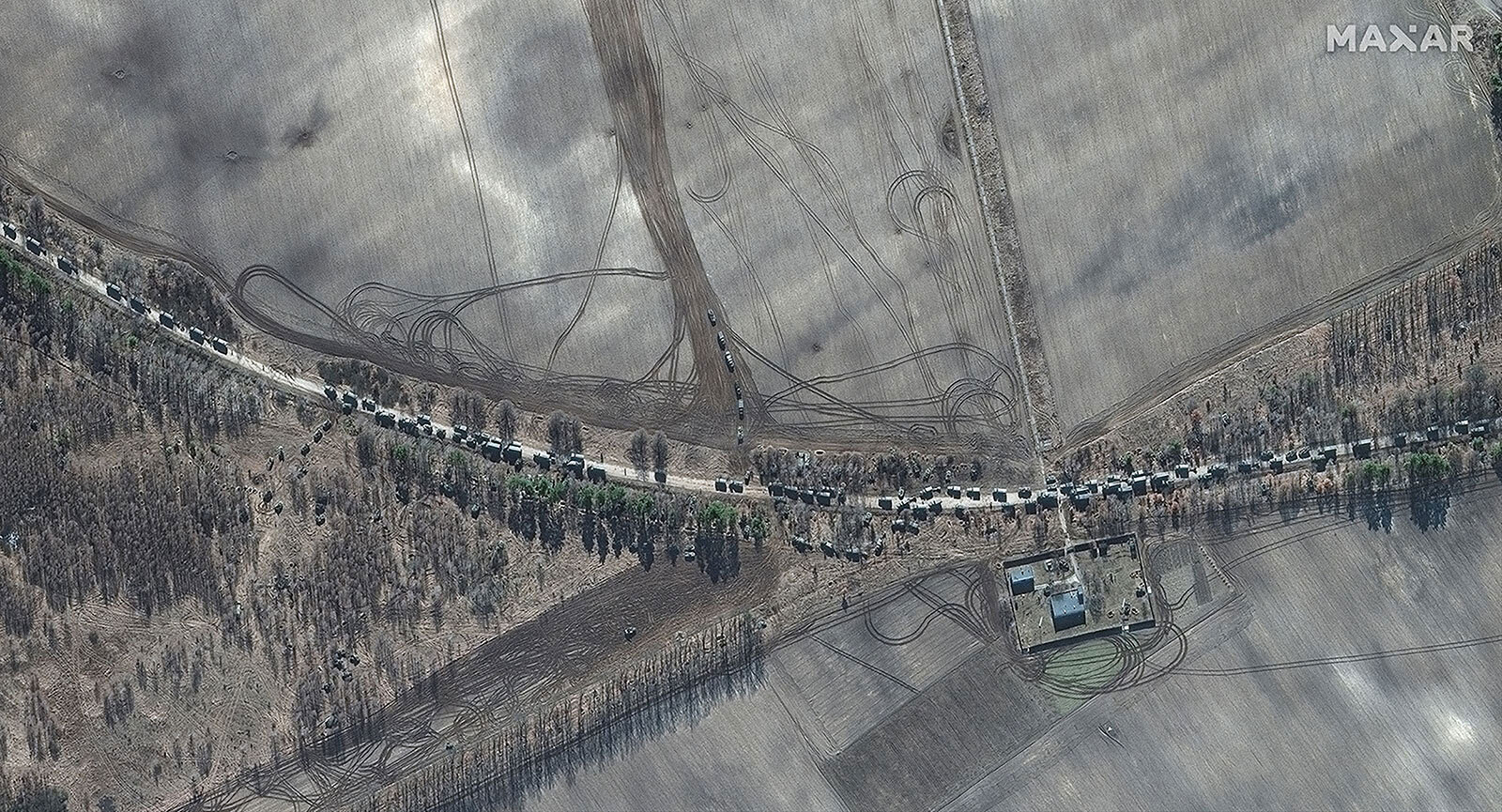 The US still believes a large Russian military convoy headed toward Kyiv is "stalled," a senior US defense official told reporters on Thursday.
The official said the US has "no reason to doubt Ukrainian claims" that they have "contributed" to the convoy being stalled by attacking it, the official said. 
"We still assess that the convoy that everybody's been focused on is stalled. We have no reason to doubt Ukrainian claims that they have, that they have contributed to it being stalled by attacking it," the official said.
More background: For days, residents of Kyiv had been bracing themselves for a 40-mile-long convoy of Russian tanks, armored vehicles and towed artillery to arrive for an assault on the Ukrainian capital.
On Thursday, the UK's defense ministry said the convoy appears to have stalled some 30 kilometers (about 19 miles) outside Kyiv and has made "little discernible progress" over the past three days, citing intelligence.
Read more about the convoy here.
CNN's Luke McGee contributed reporting to this post.
10 hr 40 min ago
Russia has launched "more than 480" missiles on Ukraine since beginning of invasion, US defense official says
From CNN's Ellie Kaufman and Barbara Starr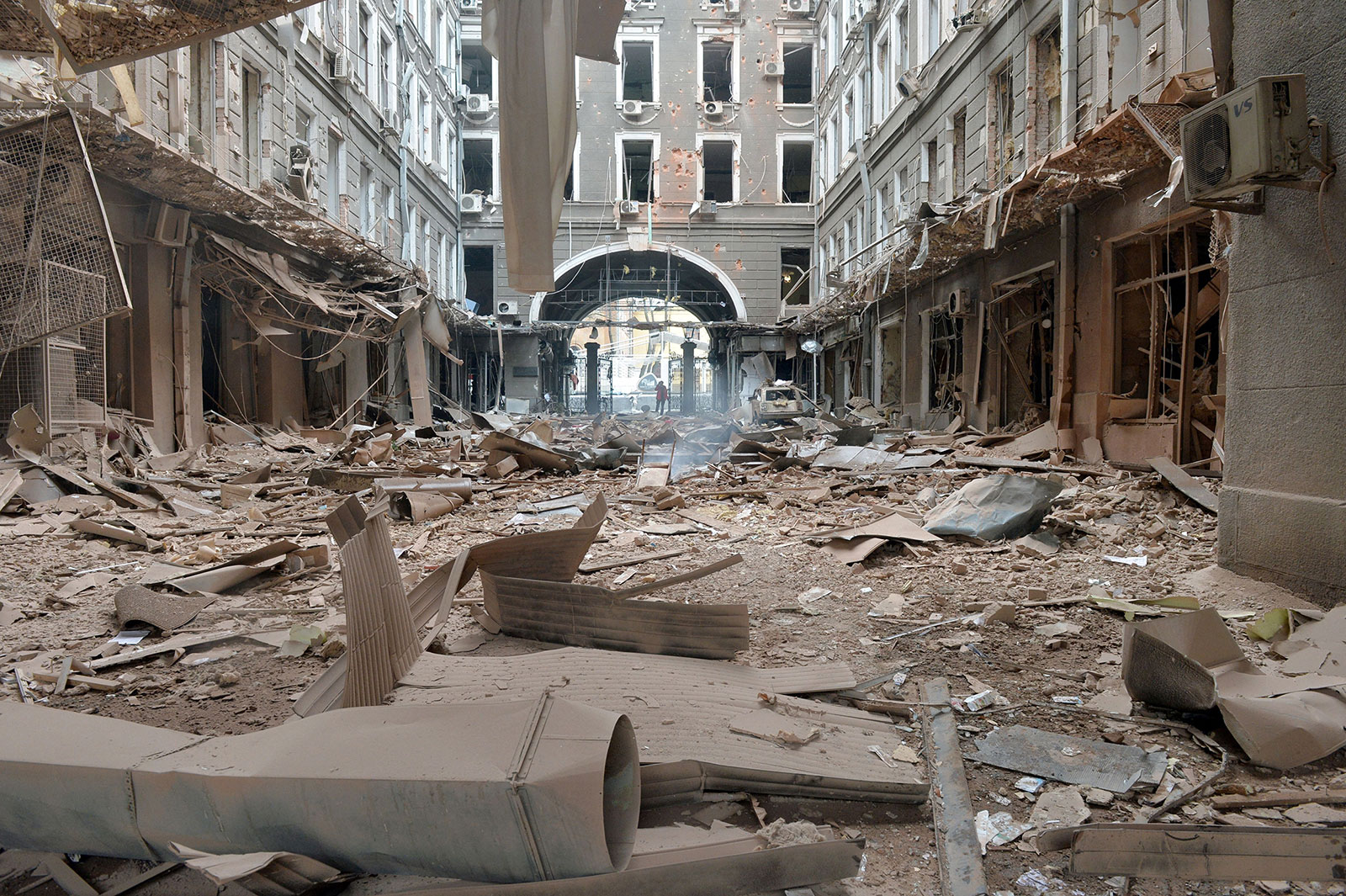 Russia has launched "more than 480" missiles of "all sizes and stripes" on Ukraine since the beginning of their invasion of Ukraine, a senior US defense official said on Thursday.
The invasion is in its eighth day. 
"More than 230" of that 480 total are "coming from inside Ukraine," the official said. "They have mobile systems, they're moving them inside," the official added. 
The next biggest chunk of missiles are coming from Russia, "about 160 from Russia" and about 70 are coming from Belarus, and a very small number — less than 10 — are coming from the Black Sea, the official added. 
While the airspace over Ukraine "remains contested," the US assesses that Ukrainian "air and missile defense systems remain intact" and "remain effective," the official said. 
"They continue to be able to fly their airplanes and to employ air defense assets," the official added.
11 hr 9 min ago
"Worst is yet to come": Putin told Macron he will continue war in Ukraine, Élysée Palace source says
From CNN's Nathan Hodge in Moscow and CNN's Xiaofei Xu and Anaëlle Jonah in Paris
Russian President Vladimir Putin told his French counterpart Emmanuel Macron that he will continue military operations in Ukraine during a 90-minute call initiated by Putin, an Élysée Palace source told reporters at a briefing on Thursday.
"This conversation is unfortunately an occasion to hear that President Putin will continue military interventions and to go all the way," according to the Élysée source.
"[The call] allowed the President of the Republic to return to the disagreements we have with Russia, to plead for the diplomatic alternative to military operations, to tell the truth to President Putin about the way we see his war in Ukraine but also the consequences it will have for Russia in the long term," the source continued.
The Élysée source said "the worst is yet to come" in Ukraine following Macron's phone call with Putin.
"Without making a prediction, we should expect the worst is yet to come. The (French) president said so yesterday as well. There is nothing in what Putin said today that should reassure us," the source said.
Meanwhile, Russian state news agency TASS said Putin and Macron had "a frank exchange of views on the situation around Ukraine," the Kremlin's press service said Thursday.
A Kremlin pool report from the Russian state news agency RIA-Novosti said the discussion was difficult, with Putin alleging the Ukraine had carried out a "seven-year sabotage" of the Minsk agreements, a peace process that was definitely ended by the Russian government in its recent recognition of two separatist republics in Ukraine's east.
The two sides agreed to keep the door of dialogue open, according to both the Russians and the French.
RIA's report added that Putin warned the West that if Russian-Ukrainian negotiations drag on, then Moscow will have new demands on Kyiv, and that the tasks of the "special military operation" — Russia's euphemism for its war in Ukraine — would be carried out in any case. 
According to the Élysée source, Putin also denied having bombarded Kyiv and warned that the situation will worsen, but it's the fault of Ukraine.
In response, Macron warned Putin that he is making a huge mistake, according to the source. Macron reiterated that Moscow's demands of neutralizing and disarming Ukraine are unacceptable, and the responsibility of this conflict falls entirely on Putin.
But Macron also said that there is still time for diplomacy and dialogue to address Russia's concerns and include Russia's interests; however, the discussion can't happen "under Russian control" and had to be organized by international partners, according to the source.
Macron also asked Putin to respect the Ukrainian president, his family, relatives, state officials and elected representatives, according to the source.
After his call with Putin, Macron spoke with Ukrainian President Volodymyr Zelensky.
10 hr 38 min ago
Biden administration is planning to impose new sanctions on Russian oligarchs as soon as Thursday
From CNN's Kevin Liptak, Phil Mattingly and Kaitlan Collins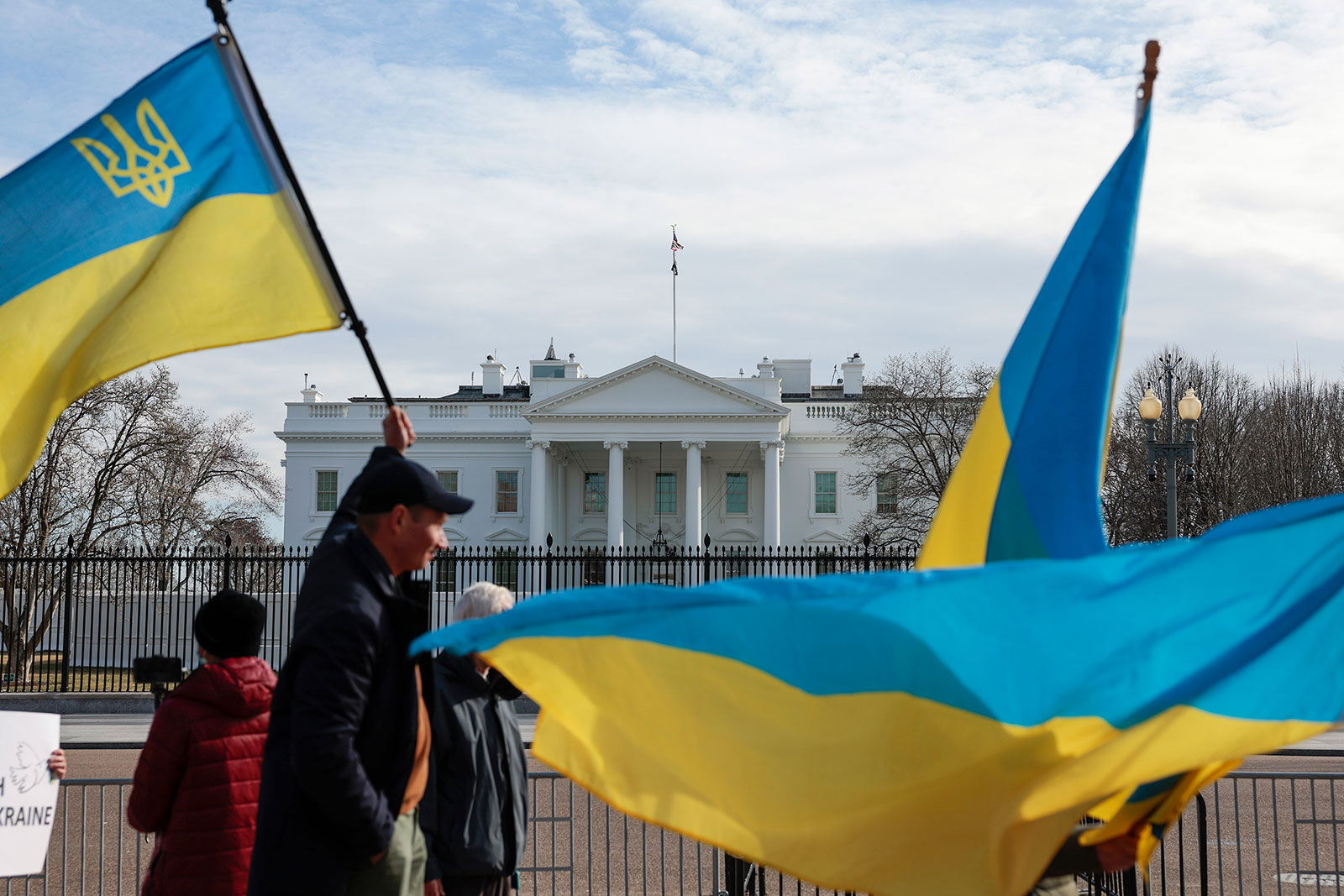 The Biden administration is planning to impose new sanctions on Russian oligarchs and members of their families as soon as Thursday, sources familiar with the matter said.
The sanctions are expected to loosely follow a list of oligarchs sanctioned by the European Union earlier this week, though won't be identical, one person said.
A number of the same individuals will be sanctioned by the US.
The US package, however, will be more expansive, including travel bans and targeting family members.
US President Joe Biden has already applied sanctions to a number of top Russians close to the Kremlin, along with their adult children.
Biden has vowed to go after the "ill-begotten gains" of Russian oligarchs, including their private jets, luxury apartments and yachts.
6 hr 29 min ago
US UN ambassador marks "grim milestone" of 1 million refugees who have fled Ukraine in Putin's "war of choice"
From CNN's Richard Roth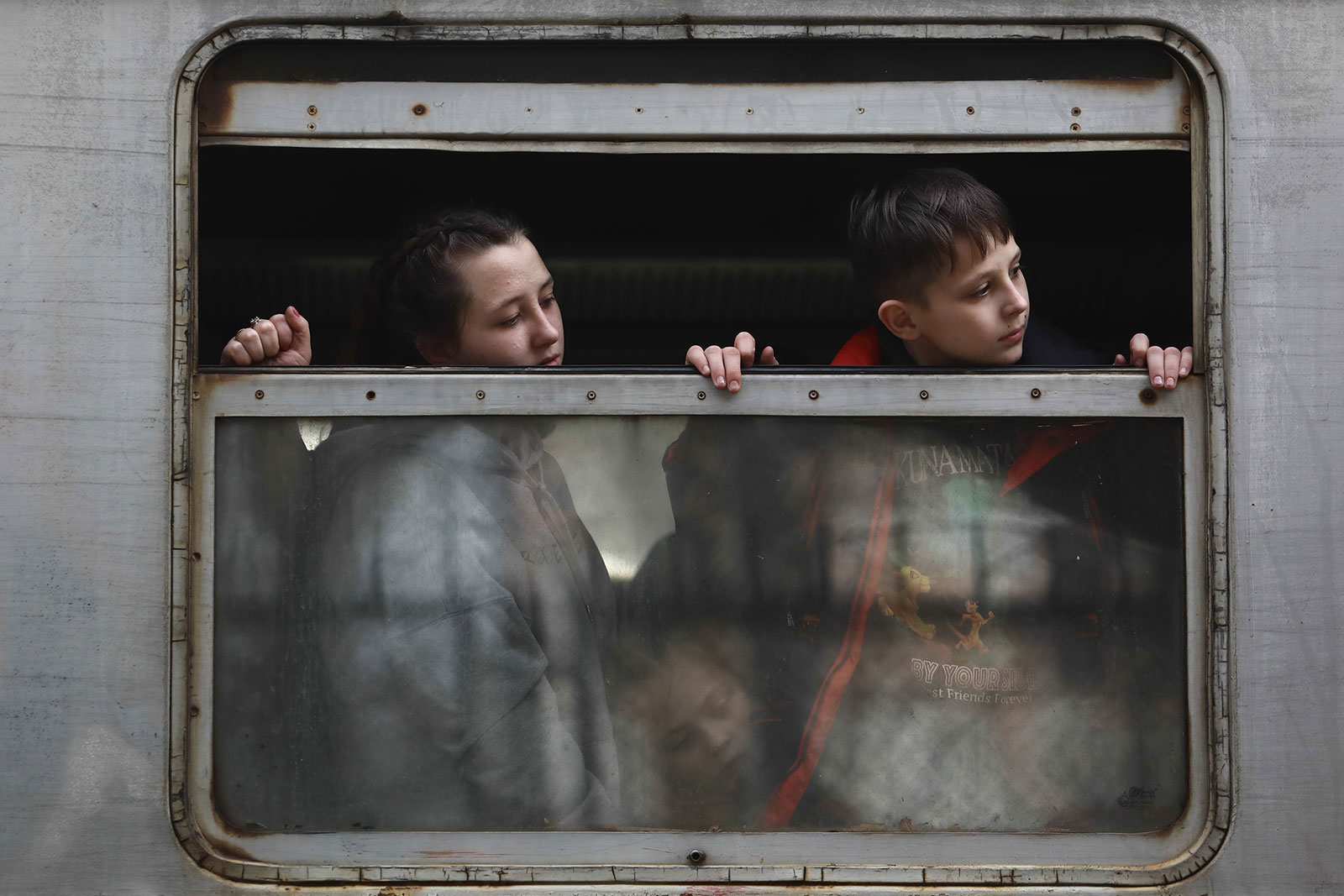 The US ambassador to the United Nations said a "grim milestone" has been reached in Vladimir Putin's "war of choice against Ukraine," marking that over 1 million people have left the war torn country as "civilian casualties and death tolls mount."
Ambassador Linda Thomas-Greenfield reiterated US support for Ukraine and actions the US has taken including deploying experts to bolster the international and humanitarian response, and supporting the frontline countries of Poland, Moldova, Romania, Hungary and Slovakia.
"The world demands that Russia abide by international humanitarian law," which prohibits the targeting of civilians and critical infrastructure, she said in a statement Thursday.
"Ultimately, it is up to Putin to stop this humanitarian catastrophe by ending this war and ceasing these unconscionable attacks against the people of Ukraine," the statement continued.
Watch how 1 million refugees have fled Ukraine:
11 hr 23 min ago
Canada says there will be "no limit" for Ukrainian applications for both temporary and permanent residency
From CNN's Paula Newton
In an extraordinary measure, Canada announced Thursday it would fast-track Ukrainian applications for both temporary and permanent residency status with full access to work and study programs, as well as family reunification applications.
"Canada is ready to welcome Ukrainians fleeing Vladimir Putin's war, and there is no limit to the number of applications that we are going to be willing to accept," said Sean Fraser, Canada's immigration minister, at a news briefing in Ottawa.
Canada is home to the world's largest Ukrainian diaspora after Russia, with more than a million Canadians who claim Ukrainian heritage. 
One of them is Canada's deputy prime minister, Chrystia Freeland, who says she is proud of Ukrainians and how they are resisting the Russian onslaught, but has a sobering prediction for what lies ahead for them. 
"There is every reason to believe it is going to get worse, and a lot more people are going to die and we as Canadians need to brace ourselves for that. It's already been a bloodbath, I think it's going to be become more of a bloodbath," said Freeland, adding that Russian soldiers fighting against their will are also casualties of this conflict.
Canada also said it will revoke "most-favored nation" status for both Russia and Belarus. It means imports from those countries will now automatically face a 35% tariff. Freeland said Canada was one of the first nations to take that step and encouraged allies to do the same.
Canada also announced it has sent more shipments of lethal military aid to Ukraine, including rocket launchers. 
11 hr 24 min ago
Germany must freeze assets of Russian oligarchs "immediately," economy minister urges
From CNN's Nadine Schmidt
Germany must freeze assets of Russian oligarchs immediately as part of sanctions on Moscow for its invasion of Ukraine,German Economy Minister Robert Habeck urged on Thursday.
"The assets of oligarchs must be frozen immediately and I assume that the relevant agencies of the federal government will take the necessary steps," Habeck told reporters in Berlin following talks with German business leaders. 
The process of freezing the assets of Russian billionaires in Germany would involve the finance and justice ministries of Germany as well as the chancellery, he added. 
More context: Since Putin's invasion of Ukraine, Western governments have sought to freeze the oligarchs' overseas assets along with Putin's, as well as prevent them from traveling.
The goal is two-pronged: Sanctions act as both a punishment for Russia's ruling class and a cudgel to try to force Putin to back down.
Yesterday, the US Justice Department said it is launching a special unit to help enforce sanctions against Russian government officials and oligarchs, targeting their yachts, jets, real estate and other assets.
CNN's Evan Perez contributed reporting to this post.
11 hr 27 min ago
Russian and Belarusian athletes banned from Beijing 2022 Winter Paralympics
From CNN's Aleks Klosok in London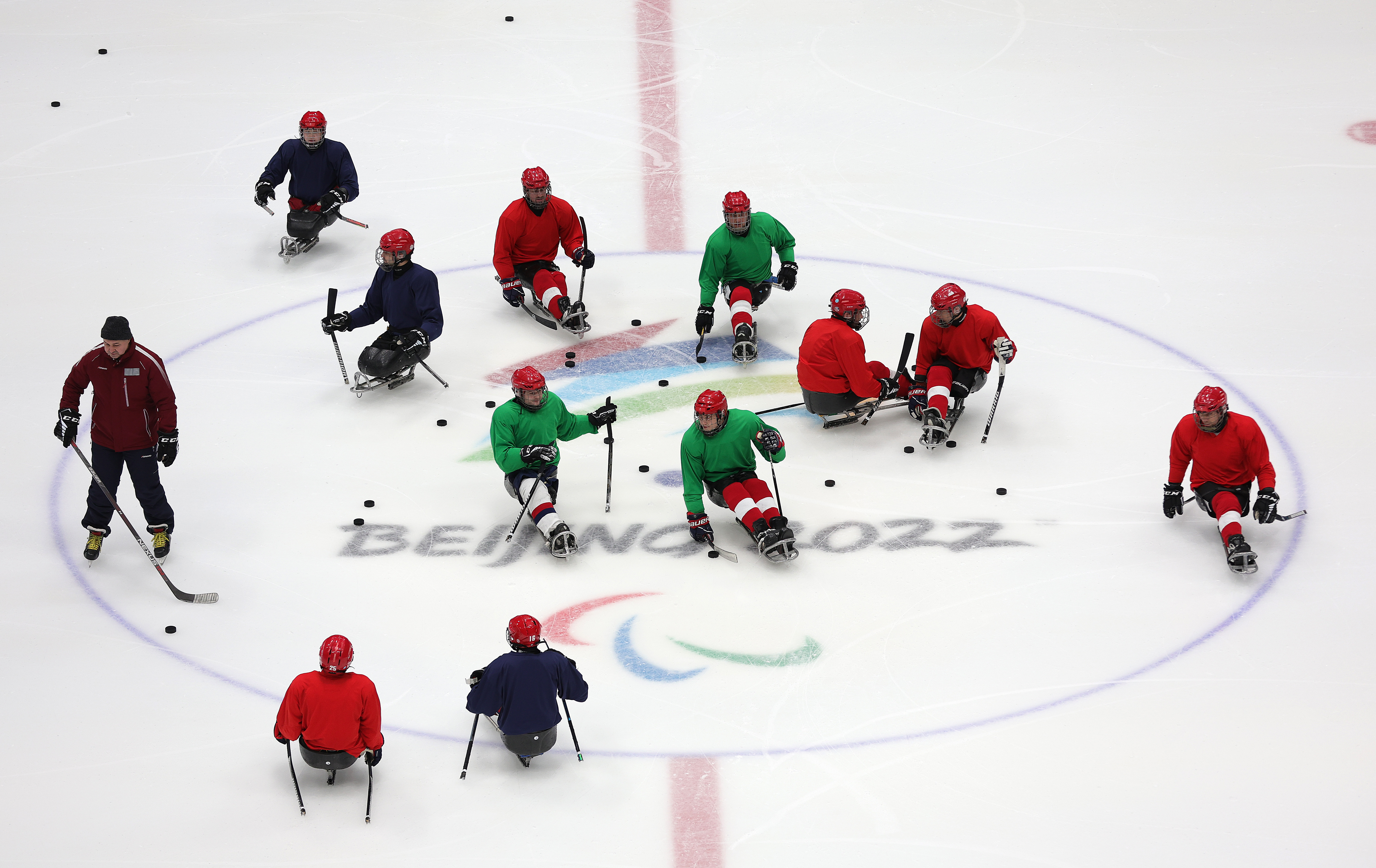 The International Paralympic Committee (IPC) said Thursday it was banning Russian and Belarusian athletes from the Beijing 2022 Paralympic Winter Games, which begin on Friday.
"At the IPC we are very firm believers that sport and politics should not mix. However, by no fault of its own the war has now come to these Games and behind the scenes many Governments are having an influence on our cherished event," IPC President Andrew Parsons said in a statement.
Russia is preparing to file a lawsuit with the Court of Arbitration for Sport (CAS) following the decision, Russian state news agency TASS reported on Thursday.
"We are currently in work to establish our legal position to file lawsuits on the protection of our athletes' rights, against the discrimination of athletes based on their ethnicity and the use of sports as a tool of a political pressure," Russian Sports Minister Oleg Matytsin said, according to TASS. 
Parsons said the IPC's decision was also a matter of safety and security, with the situation in the athletes' village becoming "untenable" as tensions escalate, he said.
He said Paralympic committees from multiple countries had threatened not to compete, and that if Russian and Belarusian athletes were allowed to take part, "nations will likely withdraw" and "we will likely not have a viable Games."
"To the Para athletes from the impacted countries, we are very sorry that you are affected by the decisions your governments took last week in breaching the Olympic Truce. You are victims of your governments' actions," he said.
The decision comes less than a day after the IPC initially permitted athletes from both countries to compete as neutrals under the Paralympic flag and the Paralympic anthem. It will affect 83 athletes from the two countries, Parsons said.
According to TASS, Matytsin said: "It is extremely inadmissible to put in action any type of sanctions in regard to Paralympians, who have already arrived for the tournament."
Matytsin said he wanted CAS to consider the matter before Friday's opening ceremony, TASS said.
11 hr 48 min ago
Talks between Russian and Ukrainian delegations have started
From CNN's Tim Lister and Katya Krebs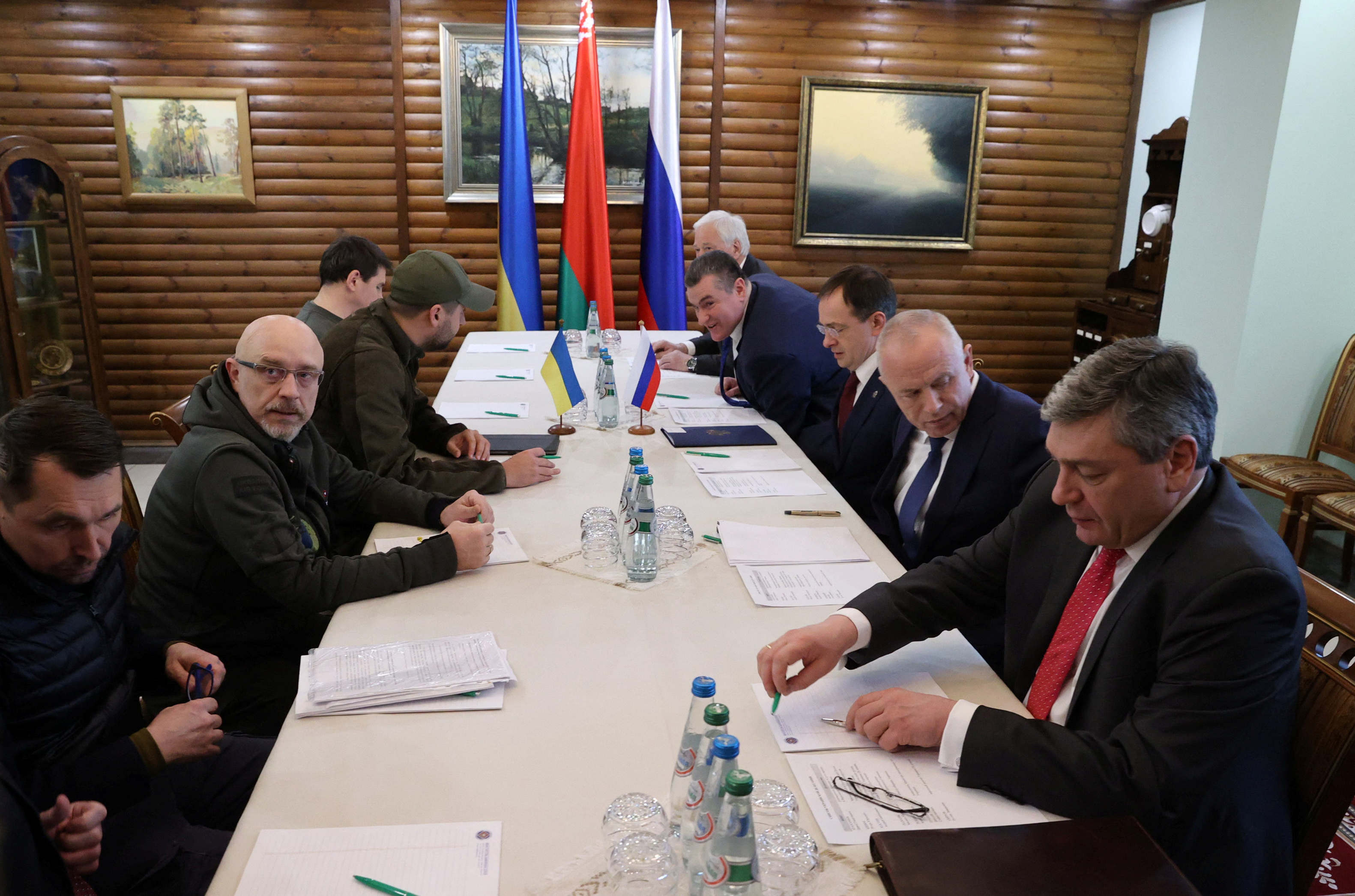 Talks between the Russian and Ukrainian delegations have begun at an undisclosed location on Ukraine's border.
A short video clip showed the Ukrainian delegation entering a conference room where the Russian delegation was seated. The two teams shook hands before sitting down to begin their talks. 
This is the second round of talks.
Ukrainian presidential adviser Mykhailo Podolyak also tweeted, "Start talking to Russian representatives. The key issues on the agenda:
1. Immediate ceasefire
2. Armistice
3. Humanitarian corridors for the evacuation of civilians from destroyed or constantly shelled villages/cities."